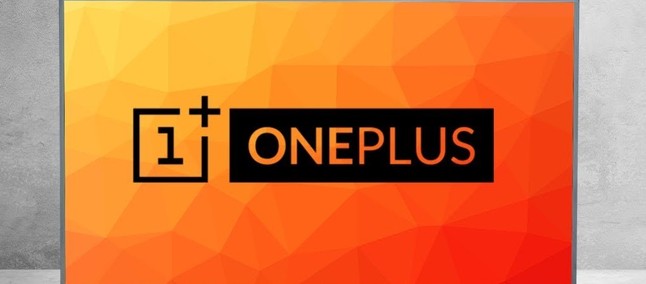 Continuing the leaks about OnePlus TV, the Google Play Developer Console is now revealing more information and official details about the brand's first smart television, but still displaying some hardware data, with its design being a complete one. mystery yet.
In the updated Developer Console listing, the Oneplus_Dosa_IN model leaked later Friday morning has confirmed specifications as 2 GB RAM, MediaTek MT5670 chipset with up to 1.5 GHz ARM Cortex-A53 four-core processor and ARM Mali GPU -G51 700MHz.
Another confirmed detail is the resolution of the codename model Dosa: 1920 x 1080 pixels, also known as the popular name Full HD. We don't know how big this model is, but OnePlus plans variants with 43 ", 55", 65 "and 75". It is also unclear whether the company plans to make all models with the QLED technology panel available.
The new OnePlus TV is expected to be officially announced on September 26, the last Monday of the month.
OnePlus TV is certified by Google and should be released with Android TV.
After having its design and other features leaked, OnePlus TV has now been certified by Google and should be launched running Android TV. This way you can also confirm that your device should use Google Play as its app store.
According to a Twitter post, the new TV carries the code name "Dosa" and was approved this week. The fact becomes another strong indication that we are getting closer to the official launch of the television.
OnePlus itself has recently confirmed that its TV should initially be announced in India. Thus, the certification of the device with Google was expected. 
TV certification also ended up knocking off a previous rumor that OnePlus would produce a custom platform for its TV. That's because Google requires manufacturers not to modify Android TV and, in return, gives access to the app store.
For now, despite the leaks and rumors, we do not have a specific date for the launch of the TV. Even so, we already know that it will only have a single 55-inch version. Another important point is that OnePlus intends to take the device to various markets.
Recommended: LG will update Smart ThinQ app with new name and voice commands for Google Assistant
Remember that most major smartphone makers are working to break into the TV market. Honor has recently launched its devices and Redmi has also been hinting that it will bring some news by the end of the month.