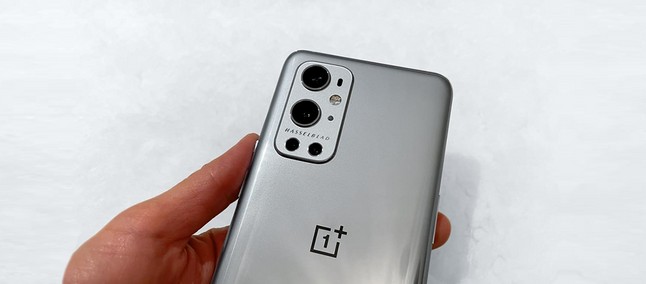 With almost two weeks to go before the official announcement of the powerful OnePlus 9 line, which takes place on March 23, we have started to learn more and more about the two high-performance models of the brand for the first half of this year. And as if everything that has been leaked so far was not enough, very important details about the duo have just been revealed.
The German website WinFuture, responsible for many accurate leaks, now reveals official renderings of the OnePlus 9 and OnePlus 9 Pro, confirming not only all expectations but also the color variants of both models.
On OnePlus 9, the simplest model that will be presented on the 23rd, we see a 6.5-inch flat screen, with no curved side panel, and a solitary notch in the upper corner of the screen to house the only front camera.
The model appears in three color options: black, blue, and purple, with the latter being a gradient that starts in light tones and progresses to darker tones.
We also see, again, the camera module with three main lenses and Hasselblad brand inscription, showing that even the simplest cell phone of the pair will also have lenses designed in partnership with the camera manufacturer history.
The renderings of the OnePlus 9 Pro, on the other hand, show some more important differences. First, we have the front panel with a 6.7-inch screen that offers the same notch in the upper corner of the OnePlus 9 Pro, but now with curved sides for a design with greater visual impact.
Regarding the colors, we also see three options: one with a matte black finish, the well-known gray model, which goes from light to dark gradient, and also a green edition similar to the highly praised Midnight-Green of the iPhone. 11 Pro and 11 Pro Max.
Recommended: Huawei P50 Pro has leaked design with huge lenses and impressive camera module
Both the OnePlus 9 and OnePlus 9 Pro will be presented with Qualcomm's new Snapdragon 888 5G chip, with the most powerful model offering more premium hardware, such as the 120 Hz refresh rate screen, 50 MP main camera and more.
Source: winfuture