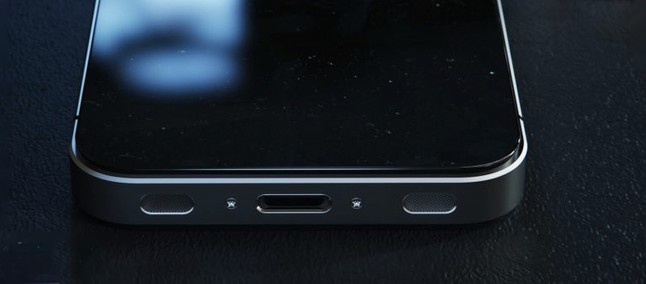 The iPhone 4 was announced by Apple in 2010, and since then, many things have changed regarding the design of cell phones since then – the screens have increased considerably, the edges have decreased radically, the number of cameras has been growing and biometric sensors have been added in the more varied forms.
Not to mention the archaic 30-pin connector, which was replaced by a Lighting connection, and the nostalgic P2 that was filed from the Apple smartphone line (and several other rival brands).
Embracing all these changes, the designer Jermaine Smith, known as Concept Creator, imagined an updated version of the classic apple portable, incorporating the mentioned elements. The concept was demonstrated on video as a device to be made official in 2022 and can be seen below:
In the video above, the first change that stands out is related to the screen, which is displayed along the same lines that we have known since the introduction of the iPhone X in 2017.
Another change is due to the introduction of Touch ID under the screen , a feature that is expected for the next generation of iPhones to be introduced this year.
At the time of launch, the iPhone 4 was offered with an Apple A4 chip in variants with 512 MB of RAM and storage options of 8, 16 or 32 GB, specifications that clearly do not match those currently offered. Interestingly, the concept maintains a single camera at the rear (possibly with much more resolution and embedded technologies).
Recommended: OnePlus 9 and 9 Pro have leaked official renders revealing design and colors; check out
What did you think of the concept presented? Would you like to see something in particular added to an updated version of the iPhone 4? Share your expectations and opinions with Techwikies in the space below for comments.