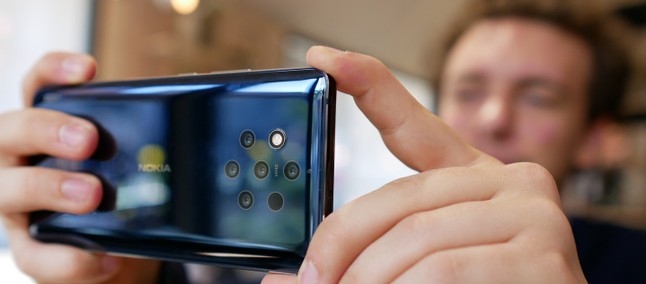 HMD Global has done a great job of offering Nokia-branded smartphones at an interesting cost, with the only exception being, of course, its flagship Nokia 9 Pureview, which debuted in a number of overpriced markets.
The highlight of this notebook – which has passed even endurance tests – is its many cameras in the rear, something that can be considered by many other excesses (basically we have two RGB modules and three mono sensors, able to join the photos taken delivering a high-quality image).
And apparently, the excesses are not just in the price and quantity of cameras; popular YouTube channel JerryRigEverything put his hands on a Nokia 9 Pureview unit and took it apart, revealing an absurd amount of glue/stickers used in the assembly of the product:
To give you an idea, as the video above shows, even after removing a large portion of the fasteners, the adhesive was still sticking to some parts.
With such fixation, maintaining the Nokia 9 Pureview can be unthinkable for less experienced users – the battery has been very difficult to remove, which can in fact impact on the longevity of this handset. In addition, the flex cable of the fingerprint reader can be easily damaged during disassembly, so care should be taken.
Recommended: DJI Osmo Mobile 3 stabilizer leaks at FCC showing major design changes
With such delicate components fixed with so much glue, needless to say, Nokia's top of the line (which should soon gain a successor with 5G connectivity ) is by no means a simple model to take apart.
Source: www.youtube.com