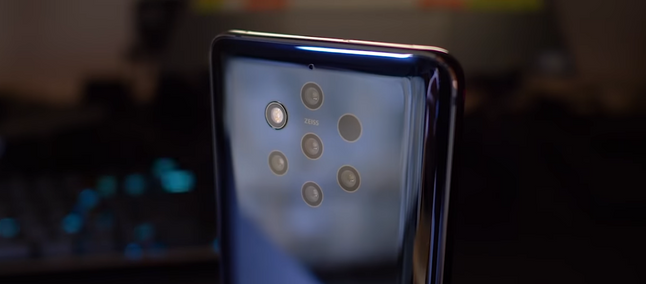 Last year we saw a lot of rumors talking about a high-end Nokia smartphone that would be launched with five rear cameras, and many believed it would be unveiled later in 2018.
That didn't happen, and HMD Global delayed its launch this year, where it unveiled the new device, known as Nokia 9 PureView, during Mobile World Congress alongside other phones.
Now we await the revelation of its successor, the so-called Nokia 9.1 PureView, which should bring some improvements over the current handset.
Old rumors said it will feature Snapdragon 855, 5G connection support and better cameras. However, it looks like it will only be introduced to the world in the same year 2020, but different than expected with another chipset.
Despite being a top of the line unveiled in 2020, it is unlikely to bring the future Snapdragon 865, which is expected to be made official by Qualcomm later this year. But ultimately, we should have Snapdragon 855 Plus internally, the same as currently found on devices like ASUS ROG Phone 2 and Realme X2 Pro, for example.
Still, it would be an outdated phone because it has a previous-generation chip in a year that will have competitors with the big news from the US chipset maker.
Recommended: Huawei moves away from Xiaomi and should not launch smart home appliances
Anyway, we do not have much concrete information about Nokia 9.1 PureView yet. Thus, we will have to keep waiting for new rumors or for leaks showing off its design and technical specifications.
Source: ithome