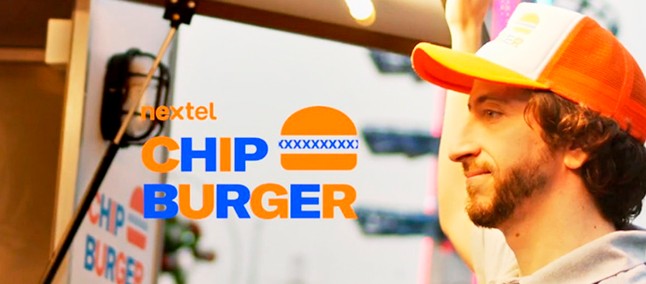 Nextel launched yesterday a new marketing campaign to emphasize the fact that the company offers the same offers as its competitors, but with an even lower value. The commercial titled "Nextel – Aggressive Offers" shows in a humorous way the company is seen by other operators available in the country.
According to Pedro Arakawa, Executive Director of Marketing, Sales and Customer Satisfaction of the brand, the company's aim is always to satisfy customers, who are looking for advantages when signing a mobile connection plan, where they get alignment between good price and benefits.
"Nextel's strategic direction is totally customer satisfaction oriented. In addition to offering the best service, proven by Anatel's Survey of Perceived Quality and Satisfaction, we have fair prices and offer plans that streamline our customers' daily lives," explains Pedro Arakawa, executive director of Nextel Marketing, Sales and Customer Satisfaction.
"Our commitment to being with customers is present in everything we do, from flexible credit analysis to ensuring that everyone has access to the service, to the unblocked internet at the end of the franchise so they are always connected. All of this, of course, starting with our aggressive offers, which are the best option for the pocket – and with service as a differential, "he concludes.
In addition to Pedro, Ana Clara Rezende Sant'Ana, Nextel's Communication Manager, also believes that this kind of more realistic advertising helps consumers understand that there are options on the market and that they are not required to accept the highest priced. because they think there are more differentials.
In addition, seeing different values ​​for the same things creates a sense of inquiry in customers, where they seek to exercise their choice as best as possible, seeking the best deals and in the process find these advantages at Nextel.
"We are not just fighting for price but to be the best option for our customer. Our goal is to make people wonder what is the best offer for them and consider Nextel, the operator that offers everything they need for a fair price – and still the only one to guarantee a fixed price for 2 years to have an unsurpassed account. We want them to realize that what the competition considers aggressive may be the perfect solution that fits in their pockets, "says Ana Clara. Rezende Sant'Ana, Nextel Communications Manager.
In the social-related commercial since last Wednesday, Nextel installed a hamburger stall featuring a menu with the same product but showing different prices. The humorous video brings as its main message the fact that some people sometimes accept to pay more without taking something better for consumption, just because they think it is advantageous.
On the other hand, it also shows consumers asking the need to invest a larger amount if paying less can have the same snack and still save money.
Recommended: You can download now! Apple Releases Final Release of iOS 13.1, iPadOS 13.1, and tvOS 13.1
"We have found a humorous way to show, through another product, the real benefits that Nextel customers have over similar competitive services, without any aggressiveness, but with fair quality and values," said Guiga Giacomo, director. creative executive at Tribal Worldwide São Paulo.