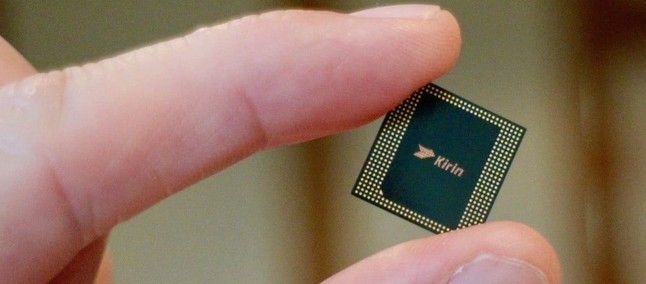 Today Huawei has officialized its newest intermediate processor, the Kirin 810. It is expected that it will be present in Huawei Nova 5, the company's future smartphone manufactured in 7 nanometers. It has been said that it should deliver excellent performance, promising high scores on benchmark tests.
Now, Huawei Nova 5 appeared in a test in AnTuTu with the new chipset, revealing to register 237437 points, being superior to the intermediary Snapdragon 730 of Qualcomm, and to the old top of the line Snapdragon 835, also of the competitor. Check out:
The model used to record this score had 8 GB of RAM and 256 GB of storage space. In addition, it uses the Android operating system 9.0 Pie and a screen with Full HD + resolution (2340×1080 pixels). Anyway, there is no date yet for the release of Huawei Nova 5, but it is expected to happen soon
Huawei launches Kirin 810 chip with superior performance to                                Snapdragon 730 in benchmarks
After announcing the Honor Line 20 in Europe and China, Huawei also announced its newest intermediate processor, the Kirin 810.
The chipset is intended for medium-cost smartphones with interesting features that include, for example, 7-nanometer lithography and superior performance to the Snapdragon 730 in benchmarks.
The hardware features eight cores (two ARM Cortex-A76 at 2.27 GHz + six ARM Cortex-A-55 cores at 1.88 GHz) and MPEG Arm Mali-G52 GPU, with a performance 162% higher than the previous generation.
In addition, it provides support for Kirin Gaming technology, which improves the quality of the games and enhances the contrast and sharpness of the images.
In benchmarks, the Kirin 810 was able to deliver interesting results thanks to its NPU, based on Huawei's Da Vinci architecture.
According to tests performed by the Chinese manufacturer, he was able to deliver 11% more performance in the Geekbench single-core test when compared to Qualcomm's SD730.
In GFXBench, in the Manhattan test in 1080p the intermediate processor showed a frame rate 44% higher than the competitor, with 15% more performance in the T-Rex 1080p test.
You can clearly notice that Huawei's focus on this hardware was games; artificial intelligence technologies optimize GPU performance by delivering graphics and high-definition effects.
Recommended: Cars and tracks! Hot Wheels officializes Mario Kart themed toys
The first smartphone to hit the market with the new chipset is the newly announced Huawei Nova 5 but soon it will also be implemented in Honor line models.
Source: www.gizchina.com