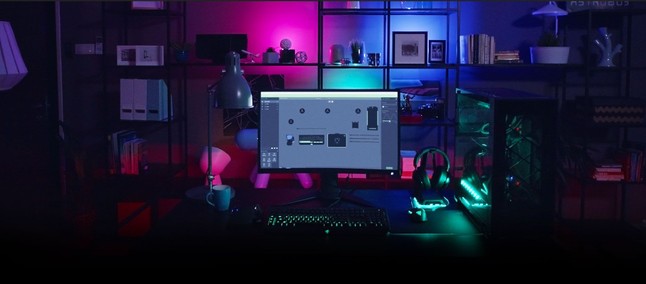 It was the time when the dream of smart homes was only available to those willing to spend a few hundred thousand dollars. The industry today has items for all budgets, and it's possible to have a little of that experience without spending too much.
One way, for example, is to have an assistant like Google Home play your favorite song when you get home. Another is to bet on smart lamps that can give are sophisticated to an environment in just a few smartphone grips.
One company that was somewhat behind schedule in this segment was Philips, which required the presence of the Hue Hub to control proprietary light bulbs. The good news is that the company has announced a new generation of them, without the need for the intermediate device.
Now the product is compatible with Bluetooth, and thanks to this the lamps can be controlled by the Hue Bluetooth App on Android and iOS smartphones. If you prefer, you can continue using the Hue Hub, but directly from a cell phone, you can use predefined settings for the lights to adapt to your mood and routine, turn them on or off at any time, and combine millions of colors and use and abuse of the offered gradients.
Recommended: Vivo announces new iQOO 5G, 13-minute fast charging technology with 120W and AR glasses
The new Hue generation will be offered in the White, White Ambiance (Color and Gradient Controls) and Color Ambiance (millions of colors to play around the app) models. They cost $ 15, $ 30 and $ 50 respectively, and are already in pre-sale on Amazon in the United States.
Source: mspoweruser.com