The Monster Hunter spin-off is now available in 3DS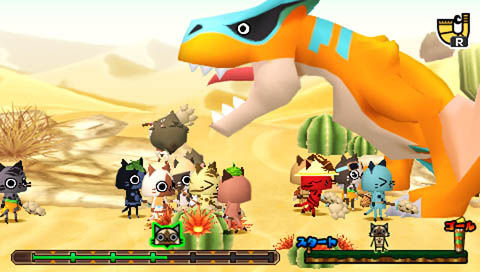 Today Nintendo and Capcom released the launch trailer for Monster Hunter Stories to celebrate their debut in 3DS, where we can live an adventure somewhat different from the classic scheme of the series Monster Hunter that this time privileges the combat by turns, as well as care and development of the monsters that we find in the adventure.
The launch trailer for Monster Hunter Stories offers a general overview of some of its characteristics as the story we will live taking control of Rider and in which we find monster eggs that must be cared for until they hatch and then develop the creatures. Each monster will form a special bond with the available characters and will be a valuable companion in the adventure.
Now, in terms of combat, Monster Hunter Stories presents an RPG type system where we can select 3 types of attack: power, speed, and technique. If the attack of the player fits with one of the monsters that have a double attack will occur that in turn will fill a bar and, in case of reaching the maximum, will unleash a devastating attack.
Monster Hunter Stories, title based on the Monster Hunter Stories: Ride On, was developed by Marvelous and is now available for 3DS.
Also See:Kamen Rider Climax Fighters Available on PlayStation 4
See More At TechWikies.