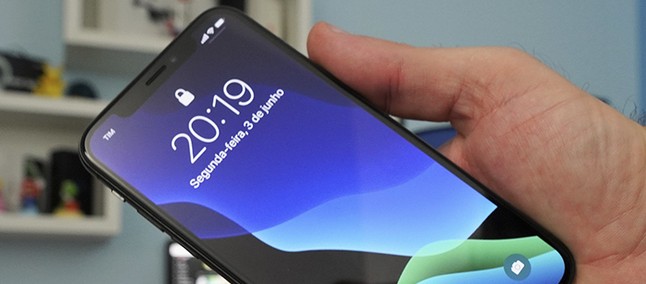 After seeing that iPhones next year can count on a 5-nanometer processor made by the Taiwanese TSMC, new rumors are beginning to appear, citing the size of the screens of three variants, as well as supporting the 5G connection to two of them. Check out: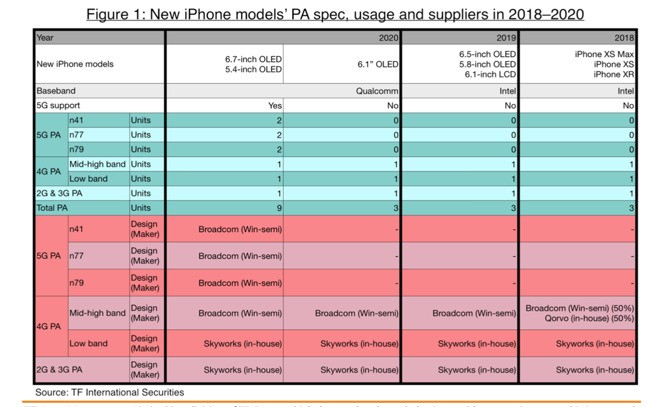 According to the above table, the alleged successor to the iPhone XR for 2020 should have a 6.1-inch screen with OLED technology, maintaining the size, but abandoning the IPS LCD. This would be the only one in the trio not to have 5G connection support.
On the other hand, the model that should replace the iPhone XS in 2020 should count on a smaller size display, going from 5.8 inches to 5.4 inches.
In the case of the new generation of the iPhone XS Max, the screen is supposed to increase, going from 6.5 inches to 6.7 inches. The latter two should be Apple's first to bring support to the fifth-generation mobile internet network. Anyway, it's still early enough, and Apple can change some of the planning stuff until next year. Let's wait and see.
Although the 2019 iPhones have not yet been officially presented to the world, something that is expected in September, new forecasts for Apple's future devices are coming to light next year thanks to the plans unveiled by Taiwanese TSMC chip manufacturer.
The Apple supplier has confirmed that it plans to start the production volume of chips with 5-nanometer lithography during the first quarter of 2020, offering transistor numbers 1.8 times higher than that found in 7nm chips, in addition to counting up to 15 % increase for the transmission speed of information on the chip.
According to TechWeb, TSMC still wants to go beyond the next few years aiming to build nanochips with only 3-nanometer lithography for the year 2022.
While TSMC and Apple work hand in hand to bring the 2020 iPhones to the market with a 5-nanometer chip, it seems that Qualcomm will work with Samsung to manufacture its Snapdragon 865 processors with Samsung's proprietary technology, 7 nanometers.
That means that most likely, Qualcomm's next-gen chip will still offer the same lithographs used in its processors this year, and as a result, may cause Apple to take the lead and make iPhones of 2020 will be the first smartphones to adopt the new 5-nanometer lithograph in their chipsets.
Of course, it is still too early to guarantee any information, but with TSMC already preparing to manufacture such chips on a large scale, it is very likely that some company has an interest in using them. Despite this, it is very likely that Apple will continue to adopt 7nm chip manufacturing with the 2019 iPhones.
Recommended: iPhone 12 should have 5nm chip, three screen sizes and 5G