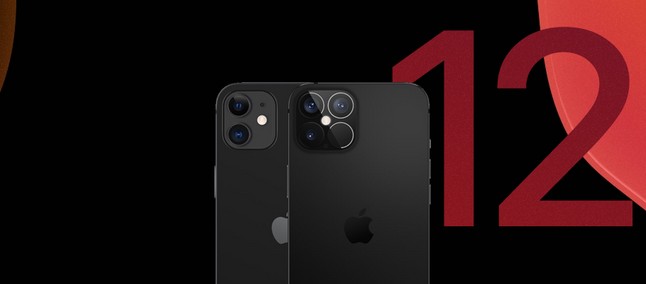 Shortly after having details about the configurations of its cameras and tests with a refresh rate of 120Hz confirmed in leaks, the iPhone12 appears again in new images, this time with details about the size of the screen and its notch, in addition to the power loading new Apple cell phones.
The photos have now been made available by Filip Koroy, from the EverythingApplePro channel, and not only reiterate the 120Hz screen, but also demonstrate the size of the device's notch. Apparently, the notch should maintain the same proportion seen in past generations, but it should have its effect on the interface reduced, thanks to the new size of the display, which reaches 6.7 inches.
Actual iPhone 12 Pro Max (PVT) notch shot with 120Hz settings. Same notch size, slightly more room for 'AM/PM' badge because of 6.7-in screen, battery icon is a bit different. Thanks to @MaxWinebach pic.twitter.com/Hq7yBNnXUV

— EverythingApplePro (@EveryApplePro) August 25, 2020
As Filip explains, the elements of the status bar now have more space, displaying more information to the user, such as the clock, which is now able to show the "AM / PM" indicator without having to open the notification center. Unfortunately, it is still not possible to notice more details about the design of the iPhone 12 itself.
In another publication, YouTuber publishes what appear to be promotional images of the Cupertino giant, which detail some of the specifications of the new phone. The display, now called the Super Retina XDR, reinforcing previous rumors dated in May, should feature OLED technology, a resolution of 2788×1284 pixels and a density of 458 PPI, in addition to Haptic Touch, which simulates the old 3D Touch via software.
🤫 @MaxWinebach pic.twitter.com/1Kr6ERhGPz

— EverythingApplePro (@EveryApplePro) August 25, 2020
Recommended: Huawei Enjoy 20 and Enjoy 20 Plus show up on the web suggesting launch soon
Other points revealed by the leaks are the recharging system of the iPhone 12, which should bring fast charging with and without 20W wireless, whose charger would have already been approved by Anatel. However, as with older devices, the higher power adapter will be sold separately. It is also not clear whether Apple will ship a simpler model in the cell phone case, or if it should abandon the accessories once and for all, something that has also been speculated.
Source: twitter