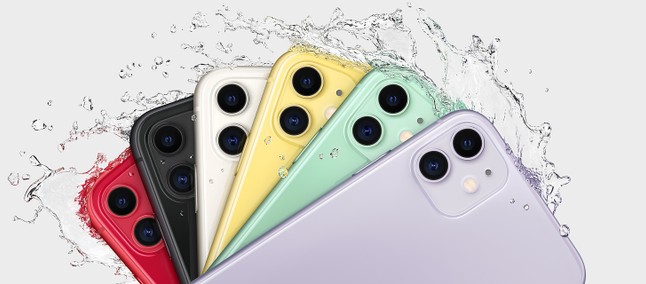 After the pre-sale of the new iPhone 11, 11 Pro and 11 Pro Max in the United States, the well-known Ming-Chi Kuo published a new analysis involving the demand of the handsets. According to the analyst, the number of reserved devices caught the eye and is above expectations.
That's why Kuo revised his sales forecasts to 70 to 75 million units sold in 2019. For those who don't remember, the analyst had lower numbers in his latest report, somewhere between 65 and 70 million devices.
Kuo also claims that the new colors have caught the consumer's attention. As a result, demand is rising for the midnight green option of the iPhone 11 Pro, with the green and purple models of the iPhone 11 also emerging among the top sellers.
With greater demand for the green option of the iPhone 11 Pro, Kuo believes Apple may have some problems in the future. This is because the glass covering this variant is not yet being produced at the optimum speed. With this, the analyst fears that some devices will not be delivered.
Now, when it comes to markets, America's favorite consumer model is the iPhone 11 Pro, which costs $ 999. Already the iPhone 11 has stood out as the best selling variant in China and this is directly linked to its launch price, ie $ 699 (~ $ 2,855).
Recommended: Xiaomi opens pre-sale Mi TV Pro and should launch handset along with Mi Mix 4
Another positive aspect that has affected foreign sales is zero-interest payment plans and exchange programs offered by operators. With this, Kuo believes that owners of iPhone 6, 6S and 7 will be the most "tempted" to buy one of the 2019 models.