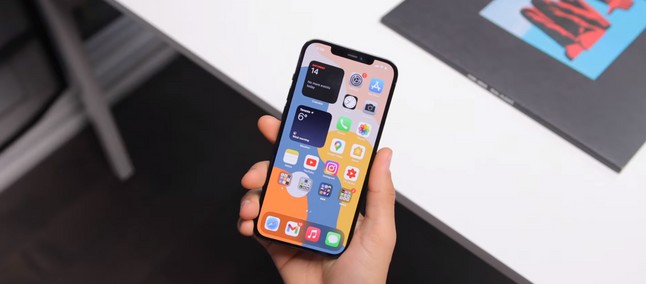 IOS 14.5 should arrive with several fixes including the one that blocks the Asian term in the search. Today the WCCFTech pointed out a solution to the problem of reduced brightness in the dark mode that should arrive with the update for the system. Now understand what this problem is and see if your iPhone has been affected.
According to the source, some users are reporting that the iPhone has low brightness, a greenish screen and even flashing lighting in certain usage scenarios, especially with dark mode enabled.
The problem is not easily noticeable, but once noticed it is difficult to ignore. MacRumors reports also said that Apple had already responded to users that the bug would be resolved with a system update. Today a list of iOS 14.5 changes found by WCCFTech shows that the fix is ​​really coming in iOS 14.5.

In direct translation, the correction says the following:
iOS and iPadOS 14.5 include an optimization to reduce the appearance of a flickering glow that can appear at reduced levels of brightness with black backgrounds.
The interesting thing is that Apple details that the correction will also arrive for iPads too, although the amount of complaints refers mainly to the iPhone. Anyway, it is interesting to note that Apple is launching the fix universally for iOS and iPadOS to avoid problems on these devices, which may not even have been noticed by some of their owners.
Recommended: Falling bitcoin: after $ 62,000 hike, currency depreciates with new U.S. tax plan
IOS 14.5 should be released tomorrow stable, in this version expect to see many improvements such as integrations between Find and PowerBeats Pro headphones, 200 new emojis, more shortcuts, and more.