Fighting game fans and comics that are enjoying Injustice 2 have just got even more reason to continue having fun. Warner Bros., the creator of the game, has just released an update with many new features for users, see what changes:
New character : Captain Cold (DC, Flash villain)
New character : Sub-Zero (Warner Bros., Mortal Kombat)
Two new versions : Aquaman (DC, Justice League)
Interface changes : navigation is easier, including faster information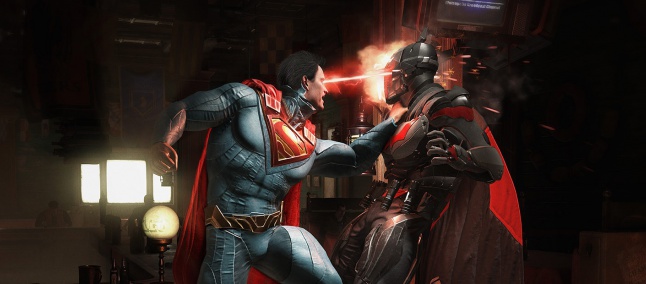 In addition, the update also fixes a number of minor bugs and other instabilities left by the previous version. Injustice 2 can be downloaded for free for Android and iOS. Read the official description below and find the download at the end of the story.
Injustice 2
Come and fight intense fights and customize DC Superheroes and Villains to your liking! Enter the Injustice 2 universe to wage battles in the style of your favorite DC Superheroes and Villains.
Injustice 2 enhances Injustice's success formula: Gods Among Us bringing new characters, a host of exciting new game modes, and the established visual and combat style of NetherRealm Studios.
Use the innovative Equipment System to build and evolve your cast unprecedentedly, and then step into the arena to become the greatest DC warrior in 3×3 fights.
THE BEST MOBILES COMBAT MECHANIC
Injustice 2 represents an evolution in all the questions. Master new combat techniques that allow you to jump, squat, shoot projectiles and launch the epic Supergolpes that have always marked the battles of Injustice.
EVERY BATTLE TRANSFORMS YOU
Injustice 2 provides several ways to level up, build and evolve your cast of memorable DC characters. Use the Level Combination and Category system to evolve and collect unique characters and equipment. The System of Equipments brings new visuals for your character as well as various bonuses of life, skills and strength.
EPIC HISTORY, DIGNA DE CINEMA
Injustice 2 is a continuation of the story presented by Injustice: Gods Among Us. In the future, Batman's allies are fighting bravely to restore order in society against the Machiavellian legacy of Regime advocates, led by Superman. And in the midst of this total chaos comes a new threat that endangers all life on Earth.
Also See:Galaxy S8, iPhone 7 and G6: definitive guide to the best camera