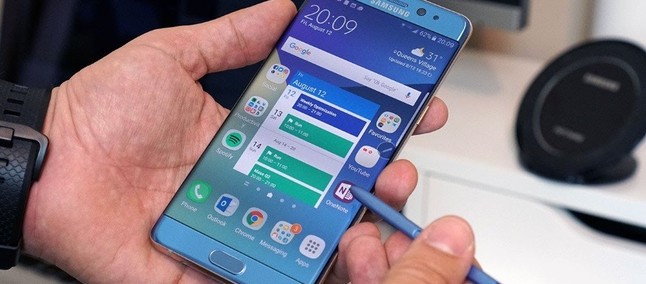 By now, you should know the story surrounding the Galaxy Note 7, which was released in 2016 and had to return to the factory after battery problems led to the explosion of several devices, one of the biggest incidents in the history of the smartphone market. all the history.
The case, which took place nearly three years ago and is being dealt with by the company, still brings some problems for the South Korean giant. One such case happens in China: the Guangdong High Court has received a request for a review of a case from a local citizen.
According to the local press, Samsung's flagship owner did not agree with the ruling of one of the city's courts, which ruled that Chinese Samsung had no intention of harming its consumers with the Galaxy Note 7 problems.
In addition, the court found that compensation for damage to the phone and notebook that was damaged by the explosion is sufficient. But the High Court decided to review the case again.
The case of Chinese Hui is emblematic: he bought the phone on September 26, 2016, and 13 hours later, the phone exploded on its own and damaged the next notebook. An analysis by the China Tier Laboratory stated that the cause of the explosion was battery self-ignition.
For Hui, Samsung had bad intentions with Chinese consumers, and that was the thesis supported by its defense in court and asked for compensation around three times the sum added by the two devices.
Recommended: DJI will allow smartphone owners to monitor nearby drones
This request was denied by the Court, which ruled that the refund for lost items was sufficient and this year ruled that while Samsung had trouble handling the Galaxy Note 7 battery, there was no evidence that the damage was intentional.
Source: gizchina