W

arning: contains spoilers
If you've already recovered your breath after the latest Game of Thrones then you obviously weren't paying proper attention. Death, dragons, Daenerys unleashing total devastation upon her enemies. This was one of the HBO saga's most epic episodes ever, crowned with a heart-thumping climax featuring Jaime Lannister (Nikolaj Coster-Waldau) attempting a one-man Charge of the Light Brigade against a supremely ticked off Dragon (it did not end well, from Jaime's perspective at least).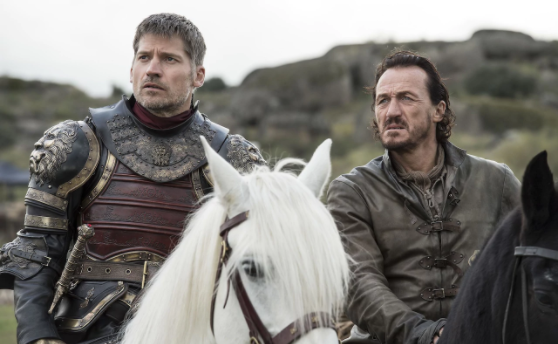 But even setting aside the crash, bang, wallop final act, The Spoils of War arguably marked a crucial pivot in the season. As Daenerys (Emilia Clarke) scorched the Lannister army, Tyrion (Peter Dinklage) stood rooted to the spot, eyes widening. Had he a premonition of the crazed destruction he has enabled by allying with the Mad King's daughter?
And what of Sansa (Sophie Turner), whose reunion with her siblings is turning into the worst game of Family Fortunes ever? She's still coming to terms with Bran's "I am no longer Bran" routine and now sweet little Arya has returned to Winterfell, reborn as a dead-eyed killbot.
With the floor shifting under our most beloved characters, it was heartening to know Jon Snow (Kit Harington) remained as reliably grumpy as ever. The King in the North did not dispute Ser Davos's claim that he found Daenerys pleasing to behold (he hasn't seen her astride a dragon merrily torching supply lines). Otherwise, Jon mostly spent the episode banging on again about the Night King. He's turning into Westeros's resident bore – but, considering what has befallen everyone else this week, it's far from the worse fate he might have suffered. Here is the rest of what we learned.
Also see :Impending launch? Spotify for Xbox One appears in full picture
See More At TechWikies.