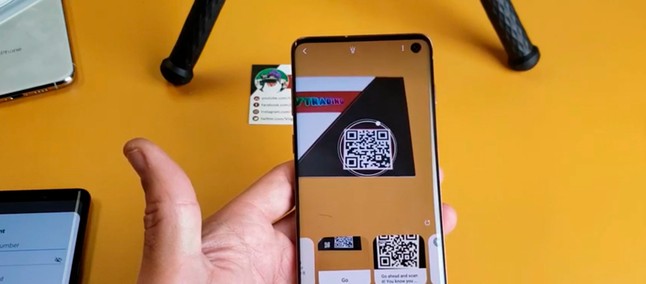 Whoever owns one of the Galaxy S10 handsets has just gotten one more reason to be happy about the investment, for some very high, made in these devices. Samsung has just released the June security bundle which brings the arrival of the QR code reader to the device's native camera as the main novelty.
The use of new technologies is always something that generates a lot of headache at the first moment since it is necessary to make several adaptations for the application of a resource. With the popularization of a QR code, mainly in the payment method, this information about the innovations became even more noticeable.
Currently, there are several applications that can help scan this encrypted code that leaves a lot of people curious, but people do not always remember to download this help before they leave the house to enter an establishment where there is a need to access this tool for some end.
However, with the latest update released by Samsung, users of the S10, S10, and S10 Plus smartphones will have access to this feature directly on the camera's native camera, where it will only be necessary to press an option for the scan to be done without headaches.
Recommended: LG signs smartphone patent with front-panel screen hole
To access this option, simply go to the settings of the native photo application of your smartphone and select the option "Scan QR codes" and the process will be activated and done quickly. It is worth remembering that this tool already existed in the devices, through Bixby Vision, but direct in the camera of the device is much simpler to use.
Source: www.phonearena.com