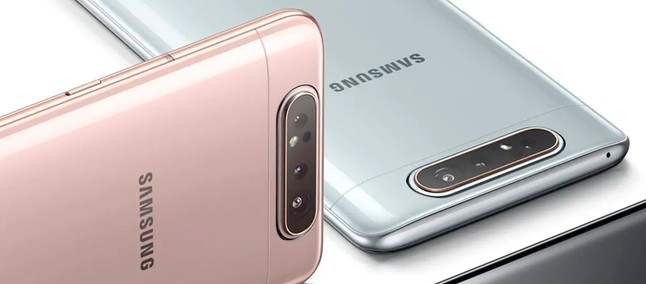 And the device Samsung Galaxy A90 ended up becoming the protagonist of a mixture between rumors that involves its nomenclature. This is because two important sneakers in the mobile world shared adverse information as to which path the manufacturer would adopt: complete family A or further divide the market and insert a line R.
According to Steve H. McFly Verified, in a post shared on his Twitter, South Korea's next premium intermediary will be attached to the prefix "R", indicating one more letter in the alphabet soup that Samsung has been doing in the past years to organize the user level for each type of device.
So. What many are calling #GalaxyA90 (SM-A90X) will very likely be launched as the new #GalaxyR series.

– Two models already in the pipeline.
– Both have huge display and triple camera.
– At least one of them comes with 5G support and the other with a very unique camera feature. pic.twitter.com/oJMnzJSYG1

— Steve H.McFly (@OnLeaks) June 21, 2019
Meanwhile, the "fat kitten" Ice universe denied the rumor two days later, claiming there are no plans to develop an R-line within Samsung, so any device that was speculated with that letter in its commercial nomenclature was just wrong information, because this is an internal code for product identification.
Galaxy R series does not exist, "Rx" is only the internal code of Galaxy A, some Leaker get the wrong information, in fact, Galaxy A90 is still Galaxy A90, it has a 5G version, using 45w fast charging.

— Ice universe (@UniverseIce) June 23, 2019
Despite the differences with the name being used in the device, both shared important data regarding the specifications that will be the great differentials of it in relation to the Galaxy A80, which is that it possibly comes with 5G support and ultra-fast 45W charging, giving even more power to the device.
Recommended: Nokia's Bell Labs creates technology that doubles the battery life of smartphones
It is worth remembering that the A family has almost been brought to Brazil, so everything indicates that the next one can also land in Tupiniquins lands, even though we do not yet have 5G coverage outside of those that are in the test phase, but giving users the opportunity to invest in a smartphone that already comes with this embedded technology.
Source: twitter.com