An internal Samsung document has virtually confirmed the presence of two main cameras in the Galaxy Note 8, but new information arrived on Wednesday, July 5, with a trio of functions that promise to displace until the Galaxy S8.
Under the name ISOCELL Dual, the sensor includes Zoom, LLS (Low Light Shooting) and Dual Sensing. The union of the three factors allows the captured images to have a high quality, no matter the environment or the distance of the landscape, see below.
Zoom – with the suggestive name, it is the optical zoom, when there is the physical movement of the sensor in the approximation of the image, instead of cutting by digital means. It is believed that the Galaxy Note 8 will have optical zoom up to 3 times.
LLS (Low Light Shooting) – with a larger aperture, the ISOCELL Dual sensor would use the RGB + monochrome system to achieve impressive results in low light environments; Noise reduction is one of its strengths.
Depth Sensing – also on account of using two sensors, Galaxy Note 8 would be able to better identify what needs to be highlighted in the image, making the bokeh effect to focus only on what matters.
If the Galaxy S8 camera already has undoubted quality, expect an even more advanced advance in the Galaxy Note 8 sensors. It, on the other hand, will not be Samsung's first dual-cam as it is expected that the Galaxy C10 arrive sooner.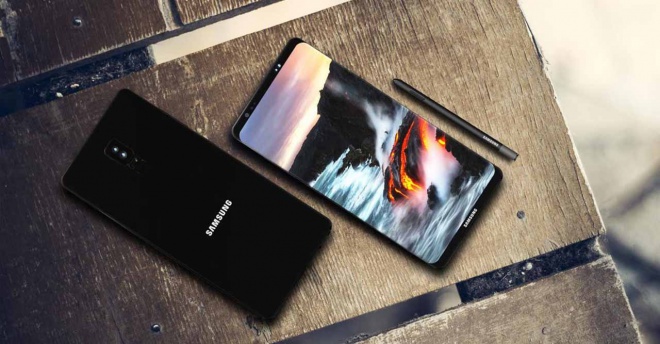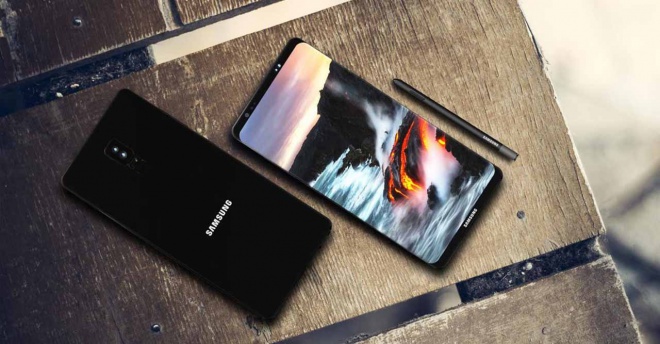 Super AMOLED 6.3-inch screen protected by Corning Glass Gorilla Glass 5
HD + Quad Resolution (2960 x 1440 pixels)
6 GB RAM
64 GB / 128 GB of memory for internal storage
MicroSD card slot up to 256 GB
Qualcomm Snapdragon 835/836 or Samsung Exynos 8895 chipset (depending on market)
Qualcomm Adreno 540 or ARM Mali-G71 MP20 as graphics card (depending on the market)
Built-in fingerprint reader on back
Iris reader
New S Pen
3,300 mAh battery
Android 7.1.1 Nougat under the interface of Samsung as operating system
Legend has it that Samsung marked a special event for August 26, next month, to announce the Galaxy Note 8 to the public. This would cause her to get ahead of the debut of the new iPhone, which should happen next.