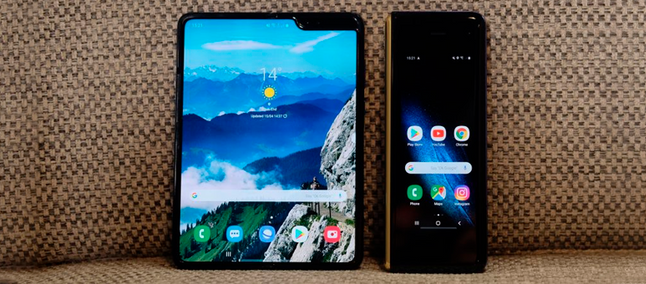 Samsung's first foldable smartphone surprised the world during its announcement, but due to eventualities, the model's arrival in stores – which had been scheduled for April 26 – was delayed.
Problems in the structure of the model, something that was discovered in early reviews by the media, showed that it was clearly not ready to reach the eager hands of end consumers, which made Sammy postpone the commercial launch to better serve its customers.
The extra waiting time should serve for the South Korean giant to correct the imperfections that have been reported, but so far, no one knows for sure when the laptop will be made official.
Although Samsung Mobile CEO DJ Koh said about a month ago that the commercial release date of Fold was to be confirmed "soon", so far the manufacturer has not yet revealed an official positioning.
Rumors corroborate that the laptop could hit the market in May or June, as may have already passed, so the expectation remains for that month – again, with no official information on this subject so far.
Asked by the CNET website, the South Korean revealed that "the date will be announced in the coming weeks," a somewhat vague comment that leaves even more eager fans of the model.
Recommended: Mac Pro and XDR Display Pro to gain commercial launch in September
Another possibility is that it may be that Sammy is waiting for the trade war between the US and China to end, only then, to make his first foldable.