I'm entranced by batteries. The general concept of a battery is fascinating: this quiet, static object that holds inside it control, power — light, development, vitality. Batteries, particularly battery-powered ones, are intriguing on the grounds that they are both straightforward — put away vitality discharged as segments need them, and after that topped back off through another source — and unfathomably perplexing. The very cosmetics of the present current lithium-particle battery is something to observe, and requires a lot of building ability to introduce securely into an item like a phone.
I'm contemplating batteries this week in view of the Galaxy Note 10+, which is the main phone to utilize the expanding and progressively broadly used USB-PD standard to hit pinnacle charging velocities of 45 watts. To the vast majority, the size of a battery matters more than the speed at which it revives, yet limit is only one of the three columns that makes up one's cell phone uptime experience, the other two being release rate (the rate at which the segments and the working framework expend vitality), and energize rate (the speed at which the battery can top off once more).
Samsung doesn't need another Note 7 debacle, which is the reason it's organizing security as it showcases very quick charging.
Until this point, most rapid charging series have used exclusive guidelines created by the companies that sell the phone; that way they have more authority over how the divider connector that makes the current, and the link that conveys it, associate with the battery. The two most surely understood gauges are
Huawei's SuperCharge, which arrived at 40 watts this year with the P30 Pro,
OPPO's Super VOOC, which pushes 50 watts.
OnePlus's Warp Charge, a branch of OPPO's answer, hit 30W this year with the OnePlus 7 Pro.
Obviously, there are provisos with these arrangements. SuperCharge requires a specific AC adapter and cable, and the charger itself is significantly bigger than what you might be used to with more seasoned phones from a couple of years back that bested out at 10 watts. OPPO's SuperCharge goes much further, partitioning the phone's battery itself into two cells so it can quicken top-up rates by treating working freely.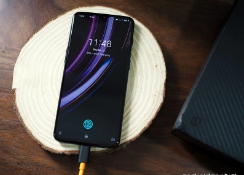 There are other quick charging arrangements, obviously, which carries us to Samsung. Until the current year's Galaxy S10 5G, the majority of its phones maximized at 15W and utilized a branch of Qualcomm's Quick Charge 2.0 standard called Fast Adaptive Charging. The Galaxy S10 5G presented 25W charging, about splitting the time it took to top up the phone, however to my (and maybe your) mortification it wasn't accessible on the other S10 gadgets. Be that as it may, to arrive at those velocities, it likewise required Samsung's very own charger and link.
So now we're discussing the Note 10 and 10+. While the Note 10 supports charging rates of 25W, and the Note 10+ 45W, they have now institutionalized on the broadly utilized USB-C standard, which in fact implies it should anything but difficult to discover outsider chargers to enable it to hit those high speeds. Oh, that is not the situation — at any rate not yet. Likely because of worries around battery temperature and health (something the organization has a personal stake in maintaining), the two phones can just arrive at their particular most extreme charging velocities using a little-known subset of the USB Power Delivery standard called PPS, or Programmable Power Supply. As I explain in this article, PPS makes it conceivable to modify the default voltage and amperage that the USB-PD standard backings — commonly 5V/3A or 9V/2A.