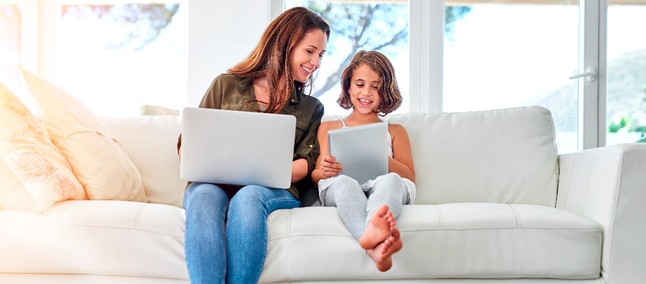 Technology has become financially more accessible and intuitive for the usability of children and adolescents. However, parents need to be able to effectively control themselves so as not to exceed the necessary threshold for simple tasks such as playing games and accessing social networks.
To assist in this process, the information security company ESET has released a list of measures that can be taken to manage navigation in different age groups, making the technological knowledge balanced according to their age.
Every day cases are reported worldwide of children who have suffered some form of online harassment by young people and adults. Much of these actions that are discovered prior to any kind of physical contact in the real world can be prevented with simple everyday actions taken by parents or guardians.
The most recent case concerns Messenger Kids, which presented a bug where strangers were able to communicate with teens without any kind of parental consent, as is standard within this version of the application designed for this audience.
With the growth of online media, ESET has resolved to help parents prevent children and adolescents from taking risks while accessing them with simple guidelines that can help to avoid many problems in the future. Check out:
Under 5 years
Make sure your devices are password-protected, so they can't accidentally connect when you're not around.

Invest in parental control software, a powerful technology that becomes a great ally in safety management.

Start talking about online security and set boundaries. For example, underline the importance of not talking to strangers online and limit the use of devices.
5 to 9 years old
Make sure your children access age-appropriate content (movies, games, and even apps). For this, there are usually children's versions of some popular services, such as YouTube Kids or the Bunis search engine, an alternative to Google.

If they have their own device, make sure there are limits to what they can do with it or the sites they can access. Again, a parental control tool can help at this time.
Recommended: Facebook and US Commission Announce Agreement on $ 5 Billion Data Protection Penalty
Over 10 years
Talk to your children about information exposure and the risks of social interactions with strangers.

Explain the dangers of publicly sharing places, personal photos, and family or classmate information.
So, dear reader, do you use any of these tips to protect children and adolescents from the action of malicious adults? If so, tell us in the comments!