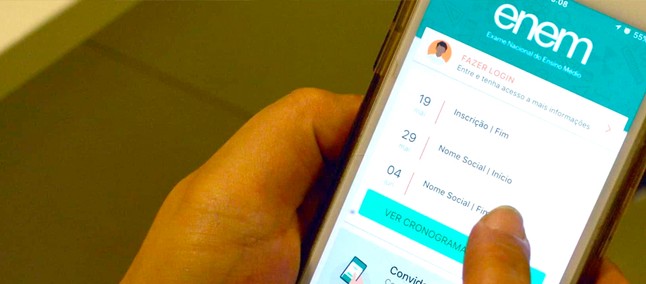 The ENEM 2019 exams are just a few weeks away, and as a result, INEP, the body responsible for the student assessment exam to facilitate entry into public and private colleges, has made a major update to the application to give even more information to students from Freeway on the smartphone.
In the app are available exclusive schedules for those who access, such as Enem Time, TV School, among other information. To enter you must be enrolled in the National High School Exam, and enter the CPF and password used in this process, as the application content is restricted to this audience.
Within the ENEM app you will be able to receive the confirmation card, which is the venue, with address and room number, exam dates and times, chosen a foreign language option, specific and / or specialized attendances, and accessibility features. , if they have been approved. After taking the exams, the result will also be posted in the app, providing the final feedback and other important dates.
"Inep increasingly wants to expand access to information. Be it through the portal or through the application, "said Inep Director of Information Technology and Educational Information Dissemination, Camilo Mussi.
Recommended: PlayKids kids app launches five series in its catalog
The app is available for Android and iOS, and provides tips for applicants to stay on schedule and has some data translated into Pounds to make it easier for deaf users to understand, including the edict with all the rules to follow for that no irregularities occur at the time of taking the tests.