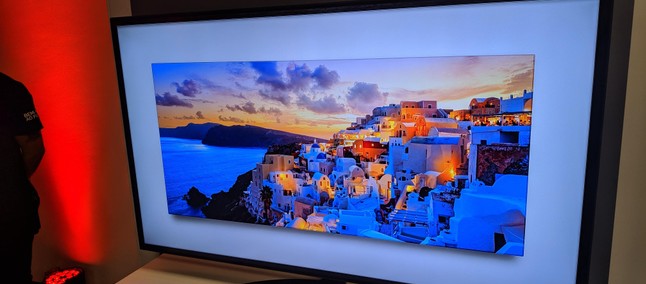 One of the features of the new TVs, especially the 4K and 8K is the HDR, which saturates images to give more vibrant effects to the displayed content. However, they do not always display images that are true to what the producers imagined. However, LG – which has been working on updating with HomeKit and AirPlay on its models – Visio and Panasonic have been working on 4K models with a 'filmmaker mode' which minimizes image post-processing and adjusts colors to match the maximum fidelity possible. The information is from the Techno blog.
Companies are working together and with the support of movie directors and studios to give consumers a closer experience than what is shown on the big screen.
Leading the initiative is the UHD Alliance (UHDA), which has under its umbrella more than 40 members of the TV, processors, audio and entertainment industry. The goal of the supply chain is to provide "a way for consumers to have a better experience from the filmmaker's vision".
The idea is that such a filmmaker mode opposes a feature called motion interpolation, which has trade names defined by each manufacturer, such as Samsung Auto Motion Plus or LG TruMotion. And what does the feature do? Since most movies are recorded at 24 fps and TVs have 60 or 120 Hz screens, manufacturers smooth out the movements to take advantage of the refresh rate by creating intermediate frames.
The problem is that, according to filmmakers and filmmakers, these paintings alter the viewing experience, leaving the content far from what was originally imagined for the film.
In addition to this correction, the filmmaker mode also alters the correct reproduction of the frame rate, aspect ratio, color and contrast of the movies, leaving them as they were designed. And because many users don't change TV picture settings – you can manually resolve these issues from the menu – the industry sees this as necessary.
Recommended: Already downloaded? Pokémon Masters is finally available for Android and iOS.
You can deploy the idea by adding filmmaker mode to the settings, making adjustments automatically, or activating the function when the movie requires it. There is no set release date yet.
Source: tecnoblog.net