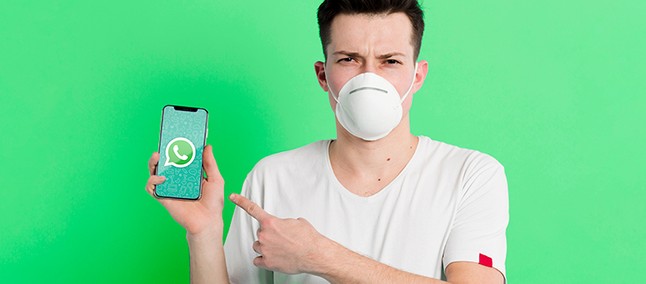 In order to assist its users when using the application during the pandemic of the new coronavirus, WhatsApp has released a series of explanatory contents that make it easier to enjoy the app.
The materials include videos, infographics, and audios, with free tips and tutorials to stay connected during this period of social isolation. The tool was made available in three languages: Portuguese, English, and Spanish.
The information present in the SARS-CoV-2 space includes data for users in general and for workers who are continuing their activities at this time, such as health professionals, educators, NGOs, and local companies.
WhatsApp also provides a special section with only news and reports about the use of the app by people and companies at this time.
It is worth remembering that the tool has also used a bot created in conjunction with the International Facts Verification Network (IFCN) – to which it donated the US $ 1 million – in order to combat Fake News about the disease.
To access all content, simply enter the page dedicated to coronavirus within the WhatsApp Information Center. Access can be done at this link. The content is available for sharing between contacts within the messenger.
Recommended: Pinterest Lens is updated and now allows the purchase of products with the camera
Did you like the messenger initiative to help your users during the pandemic?
Source: whatsapp