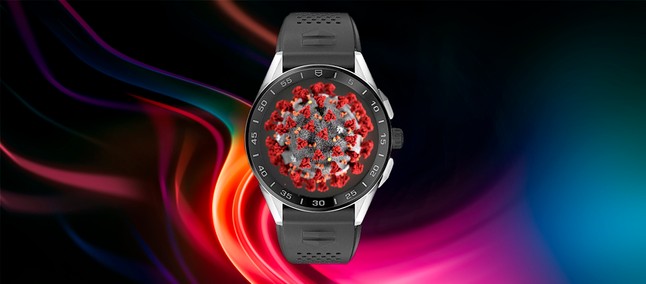 Google launched the COVID-19 contact tracking system in conjunction with Apple in May 2020, until then it was only compatible with cell phones, but support for wearable devices may be coming soon according to evidence found in the Google Play Services application.
The analysis of the Google Play Services application was carried out by developers of the XDA forum, who found evidence about the COVID-19 tracking system that can be supported by wearable devices, such as smartwatches and bracelets.Check out the excerpt below:
Google Play Services version 20.50.14 was analyzed and shows lines indicating how the system can work, sending information to the cell phone that will compare the identification numbers between devices close to the user via Bluetooth to know if any of them are from a carrier of the coronavirus.
If the result is positive, the user will receive an alert recommending that he take the test to find out if he has been infected.
One of the lines reads:
Your phone will use this device to securely collect and share random IDs with other devices that are nearby. You can be notified if you were close to someone who reported having COVID-19. The date, duration and signal strength associated with an exhibition will be shared with the application.
In addition, it is interesting to think that tracking could take advantage of the SPo2 sensor, which is increasingly present in these watches. This would allow the user to be recommended to perform the test if their blood oxygen level drops, after all, this is one of the main symptoms of COVID-19.
Recommended: Finally! Twitter releases 4K image upload on Android one year after iOS
It is important to say that no user is identified directly through this tracking, ensuring the privacy of the device owner. Google has yet to comment on this, but as the evidence found shows, the function is expected to be announced soon with more details, including which watches and wearable devices should be supported.