Once again, Apple is being accused of plagiarism. A few years ago, a Chinese clothing brand claimed that the apple would have plagiarized its logo with the new icon of the App Store.
Now another company is doing the same, this time accusing the Cupertino giant of having plagiarized its art with the icon of the new feature "Shortcuts of Siri", one of the new features in iOS 12.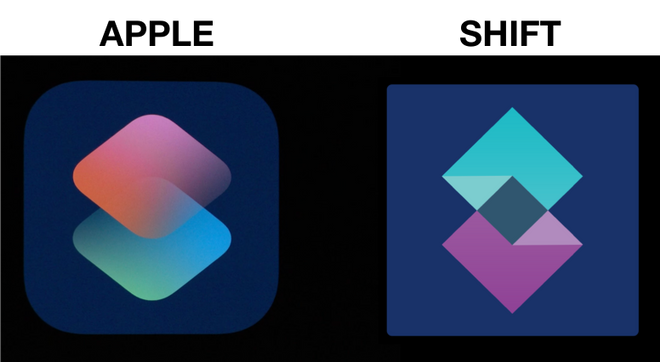 This is a small company specializing in the blockchain, the Shift. In an interview with The Sun newspaper, a company spokesman said he was impressed that a company as rich as Apple and so design-oriented had copied its logo.
For compensation, the small company has already disclosed a price to resolve the dispute: $ 200,000, which would be used in investments to create a new logo.
Comparing the above images, in fact, there are apparent similarities – but we are still not sure if judicially this will be considered as plagiarism. (I.e.)
Did Apple actually copy the Shift logo, or was it a mere coincidence? Share your opinion in the space below for comments.