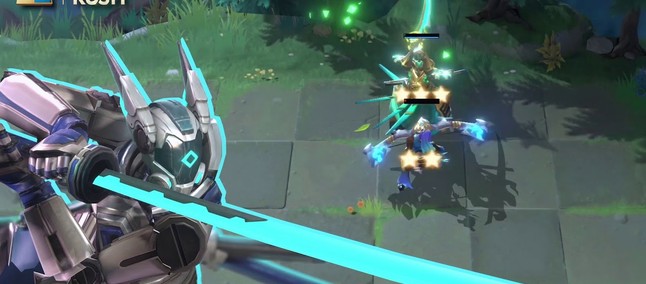 China's Tencent Games (popularly known for providing relevant mobile games such as PUBG, Crossfire, and Arena of Valor) officially announced the launch of another title for smartphones: Chess Rush.
The game is based on an 8×8 board and will allow you to play cooperative games online, with two game modes to choose from (classic or fast).
In all, 8 players will be able to participate in the match, being obviously determined the winner the last to stay alive in the arena. In addition, it is also confirmed that the speed mode will be available, where players can play fast 10-minute games and the competitive mode allowing to mount doubles for online coping.
Among the information already confirmed by the developer, we can consider the following list:
Over 50 heroes to choose from and build a winning team.
Level up by combining three heroes and gain affinity bonuses to equip them with objects.
Battle on an 8×8 board.
Face seven opponents to be the Board Hero.
Play in classic mode or play 10 minutes in speed mode.
Create teams with friends and compete against other teams in cooperative mode.
Recommended: Guide For Into the Dead 2 – Tips and Strategy For PC (Windows & MAC)