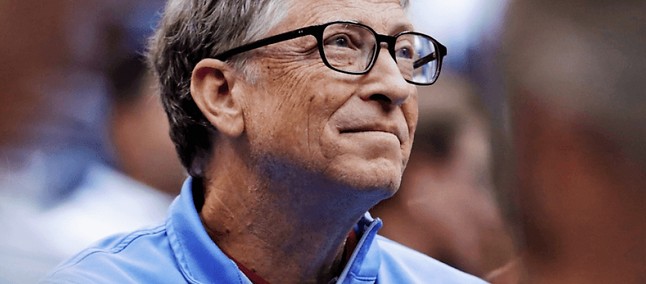 It's only been a week since information began to leak that Microsoft is in talks with ByteDance to buy TikTok operations in the United States – a move to avoid banning the app in the country, as Donald Trump wishes.
Soon the information was confirmed and the American president gave Bill Gates company 45 days to finalize the deal with the Chinese company. After that, reports emerged that the Redmond giant must actually buy four Western operations of the app: those from Canada, Australia, New Zealand, and, of course, the United States.
However, already this week, the head of the White House expressed that his wish is that Microsoft acquires all the operations of the social network, and not just the four already foreseen and also pointed out that the United States Treasury should keep a part of the wake-up.
Now it was the turn of the founder and former CEO of the American company to comment on this transaction. In an interview conducted about the pandemic of the new coronavirus in the United States, the businessman ended up being questioned about the ongoing negotiations for the acquisition of TikTok.
During the conversation, Gates seemed a little afraid that his company would go into the social media business and commented, "Who knows what will happen with this transaction?" But yes, it is a cup of poison. Being big in the social media business is not a simple game, like the crypto issue. "
When asked if he would be "concerned" about Microsoft's entry into a new segment, the former CEO commented that "a game being more competitive is probably a good thing", but amended that the fact that President Donald Trump "kills" the only competitor is "bizarre".
Recommended: Copying TikTok earns Mark Zuckerberg entry into the billionaires' most select club
So far, as much as Microsoft has confirmed the negotiations, there are still no concrete details about the transaction, such as which operations will be purchased, for example. But, anyway – and according to Bill Gates himself – "Microsoft will have to deal with all of this."
Source: windowscentral