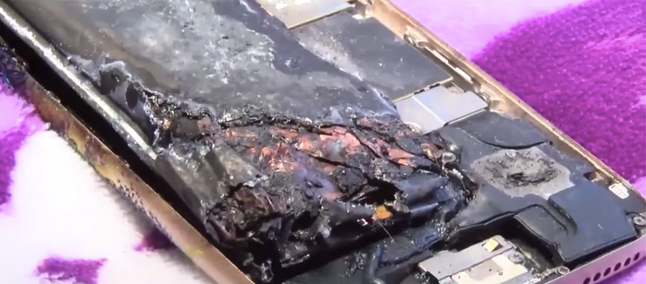 Apple is investigating yet another case of an explosion involving an iPhone model – this time it is an iPhone 6, which would have exploded in California.
The model belonged to Kayla Ramos, an 11-year-old girl; he would have started sparking as the child threw him across the room.
According to the information, Ramos said that the device had created a hole in his blanket where she threw it. The child said he was using the model just to watch videos on YouTube:
I was seated, and my iPhone was in my hand when I saw sparks coming out and threw it on the blankets. I was right here in bed and the cell phone was able to open a hole in that blanket.
The mother of the girl got in touch with Apple and was instructed to send the device to a service center. The family received a new smartphone while the cause of the explosion is being checked. Apple, so far, has not commented on the case publicly.
According to the Cupertino giant, iPhones can catch fire for a variety of reasons – from the use of uncertified cables to repairs done at unauthorized stores; but the family said none of the two apply to Kayla's iPhone 6.
Recommended: Redmi 7A is launched in the European market for only 99 euros
It's not the first time an iPhone explodes/catches fire and possibly will not be the last. We will follow the investigations of the case, which should yield more details in the coming days.