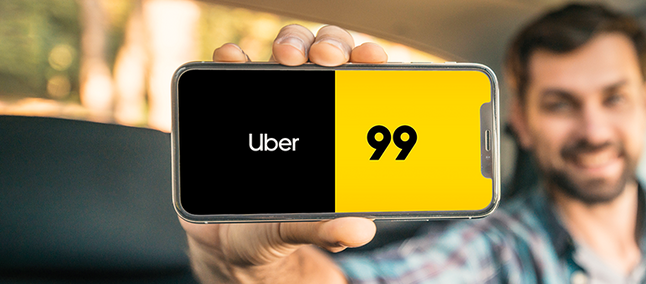 There are several proposals that aim to restrict application drivers so that they are more similar to taxi drivers. However, a new Bill wishes to grant the same rights as taxi drivers to Uber drivers, 99, Cabify and others.
PL 4437/2019 is pending in the Senate and establishes, among other items, that app professionals are exempt from the payment of Tax on Industrialized Products (IPI), for vehicles, and Tax on Financial Operations (IOF), in financing.
Another facility would be permitted to walk on the bus routes and use the spaces dedicated to taxis. However, for this, the driver needs to register on a private transport platform, with his own car. The validity would be for at least two years.
The proposal would serve as a kind of "counterpart" to the 2018 regulations, which set standards for professionals to follow but did not deliver the same benefits.
Since August last year, the text has been in the Senate Social Affairs Committee. He is still waiting for an opinion from Senator Eduardo Gomes – rapporteur of the project. If approved by the two commissions that will analyze it, it will go straight to the Chamber of Deputies, without having to go through the Senate plenary.
Recommended: Samsung Galaxy S20 line has confirmed availability date and leaks in benchmark
Did you like the Bill that grants taxi drivers benefits to application drivers? Do you believe it will be able to pass the legislative houses? Tell us your opinion in the comments area.
Source: www25.senado.leg.br