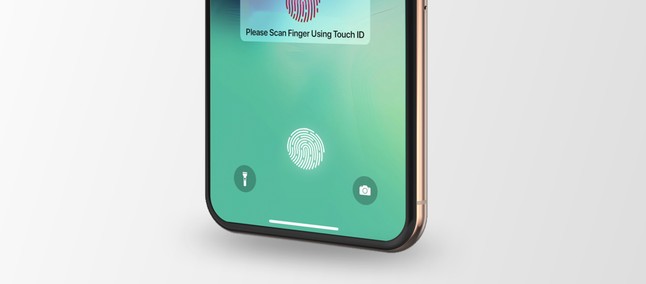 Amid the rumors and leaks of the new iPhone XI, XI Max and XIR, something unexpected came up earlier this week. According to information from the Chinese website Mashdigi, Apple may be considering making a completely new iPhone for the Chinese market, aiming to compete more heavily with already established markets such as Huawei, Oppo, Vivo, and Xiaomi.
After growing in the last quarter of 2018 with a 12% share in China, Apple saw a 3% decline in the first quarter of 2019 and accounted for 9% of smartphone sales in the country. To turn the game into one of the most important markets in the world, the company may already be preparing.
Although the information is not completely guaranteed, it is said that Apple is still studying to bring a special iPhone model to China. The device would not have facial recognition authentication, Face ID, but would bring back the Touch ID, fingerprint authentication, only this time under the display.
The alternative is extremely popular in China and even the cheapest smartphones intermediate begin to adopt the novelty without raising the cost of the device there.
It is important to remember that Apple has already made specific changes to the Chinese market: worldwide the new iPhone XS and XR have a dual-SIM drawer, but a slot is already occupied by an eSIM. For China, Apple removed the eSIM and allowed both slots to be used freely by users.
Recommended: Next year! Apple can launch augmented reality glasses soon
There are no other details and information about product design, price, ad estimate or even launch. Was Apple planning to announce it this year during its big September event in 2020 or some at a different time in China itself?
Source: mashdigi.com