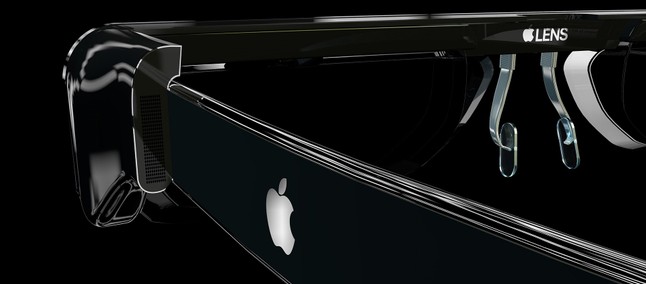 A newly revealed patent shows that Apple's smart glasses, allegedly called Apple Glasses, are expected to dispense with the use of prescription lenses.
Published by the USPTO (US Patent and Trademark Office) on Wednesday (17), the document describes the technology behind what appear to be self-correcting lenses.
From what we can see in the diagrams, the product must work in conjunction with a smartphone, which will slide on the frame connecting to an internal input, thus functioning as a screen.
Interestingly, in the documents, the glasses are called by Apple "display device mounted on the head to retain a portable electronic device with a screen", on several occasions.
The latest iteration of the patent describes a new system that can change the positions and settings of the gadget's optical components – that is, Apple Glasses could adjust the degree of the lenses according to the users' prescription.
Additional information also suggests that the screen could be adjusted to make the displayed image sharper, changing the position of the images on the lens, and resizing the content.
The images imply that the processing power behind this wearable will be in charge of the iPhone, something similar to the first generations of the Apple Watch, which also relied on the iPhone to implement many of its features.
Recommended: First image of Galaxy Watch 3 confirms return of revolving crown
Expected for 2022, the glasses of the apple arouse curiosity in several fans of technology and wearables. What do you hope to find in it? Share your expectations with Techwikies through space below for comments.