The Xbox One X really is the most powerful gaming platform in history and promises to be a watershed in the industry when it officially arrives to defend the Microsoft family of consoles from November 7.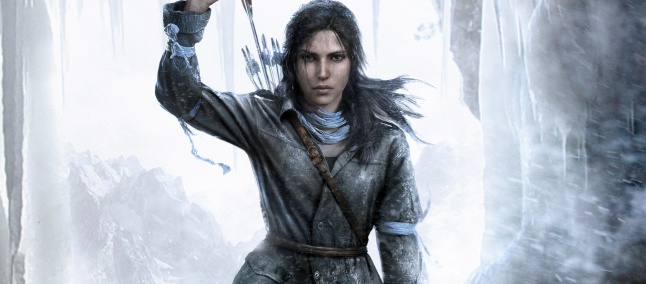 Taking advantage of the absurd hype that now revolves around the newest member of the green nation this past semester, Square Enix was present at pre-Gamescom 2017 to present first-hand the Rise of the Tomb Raider version of Xbox One X , confirming some Rumors and still surprising with the range of innovations implemented in the title released in 2015 for One and 360.
he emphasis is on native 4K resolution and improved textures in gameplay, which is the maximum the title achieves in using its dynamic rendering – and of course, the result of these improvements is simply wonderful.
The trailer that went to the Gamescom screens in Berlin shows that the game will have an increase in the frame rate per second, high-quality textures, Dolby Atmos system support for true 3D audio, HDR, new color and lighting balance and more.
The new technology applied to the textures greatly improves the definition of the protagonist, the concept can be seen in the hair, skin and Lara Croft clothes, working with all the hardware power of Xbox One X.
Among the changes in the look of the game, the company also highlights the improvements in the use of anti-aliasing and volumetric lights, which result in details of reflections and more dense and realistic elements in the scenarios.
This edition offers 3 different modes for players in One X, and in the new settings will also appear the option of Rise of the Tomb Raider with native 4K (3840 x 2160). The same solution was already offered on Sony's PS4 Pro through the "high frame rate" mode that essentially reduces visual options and unlocks the frame rate limitation – the game in this alternative can run at up to 55FPS on the family platform PlayStation.
The One X-targeted version was made possible by the partnership of Square Enix and Crystal Dynamics with the Nixxes Software team of experts and is currently under development for the final polishes before the console's arrival later this year.
For fans of the iconic adventurous heroine, there's nothing better than enjoying the acclaimed game once again in all its glory in this new generation, is not it?
See More At TechWikies.