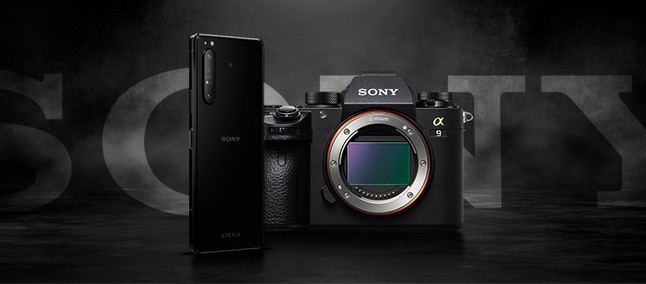 Sony's cellphone division has struggled in recent years until it was finally merged into the Japanese giant's electronics division. In an interview with AV Watch, Mitsuya Kishida,  president of Sony Mobile, revealed that the manufacturer was really in a difficult phase, but that it now has plans to reinvent itself and return to the market with force.
One of the first steps taken in the face of the company's new stance was the launch of the Xperia 1 II, which borrowed the naming scheme for Sony's legendary cameras to indicate the focus on media production and consumption. Today, new details have been released, indicating that in fact Alpha line technologies have been implemented in the smartphone.
The Xperia 1 II has three sensors, the main one being 12MP with 1 / 1.7 inches and 1.8u pixels, which should guarantee a 50% higher sensitivity to light when compared to Xperia 1. In addition, the resolution contained causes each captured image to be processed in 10ms, allowing the device to take up to 20 photos per second, recalculate focus and exposure up to 60 times per second and track moving eyes.
The other two, an ultra-wide and a telephoto, both 12MP, also recalculate focus and exposure in real-time, but at a slower speed, with 10 shots per second and parameter updates up to 30 times per second
Sony claims that Zeiss lenses, used by the Japanese for the first time on their cell phones, are similar to those used by professional photographers, with the main lens having a focal length of 24-70mm, the ultra-wide reaching 16-35mm and the telephoto reaching 70-200mm.
The Xperia 1 II is due to start selling soon, and its launch has already been confirmed in Japan with a suggested price equivalent to R $ 6,000. In addition to the powerful cameras, the smartphone has a Snapdragon 865 processor, 6.5 "21: 9 OLED screen with 4K resolution, 8GB of RAM, 256GB of storage, 4,000mAh battery and Android 10.