Fans will be able to learn new things about the series from social networks.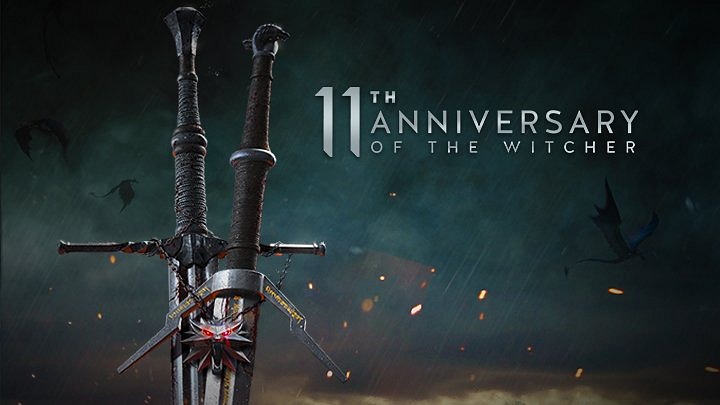 The Witcher series is about to turn 11 years. How could it be otherwise, since CD Projekt take this eventuality as a good opportunity to share more information about their universe with fans and have scheduled several broadcasts full of comments for the coming days? They also promise to spread 11 curiosities (one a day) about the saga in social networks, two of which can already be read.
The first tweet is as simple as they recognize: it contains conceptual illustrations that explore the possible aspect that the sorceress Triss Merigold was going to have in The Witcher 3: Wild Hunt, evidently starting from the material that was used to give life to The Witcher 2: Assassins of Kings. They spent about four years between both video games.
Welcome to 11 Witcher facts for 11 years of The Witcher (one for each day)!

Witcher Fact #1

Let's start simple — you all know this iconic Triss outfit from The Witcher 2. Would you like to see concept arts that led to its creation? Look no further than this image! pic.twitter.com/sXyLC6hsih

— The Witcher (@witchergame) October 16, 2018
Here goes another: it is a ghost ship that appears for a few moments every day, at a certain time, at a certain remote point of the seas of Skellige in the third numbered delivery. It's nothing new and just do a quick search online to see several players reporting about this unusual ship. Nobody has been able to embark it yet, yes: it disappears as soon as you approach it.
Witcher Fact #2

At a specific time of night and a specific location in the waters of Skellige, a ghost ship emerges only for a brief moment. This happens once each and every day. Wanna go ghost hunting? pic.twitter.com/TtllUbp3hR

— The Witcher (@witchergame) October 17, 2018
CD Projekt continues to expand the fantasy universe of The Witcher with Thronebreaker: The Witcher Tales, a card RPG with about 30 hours of campaigning, where each action promises to have consequences.
Also See:Badland Brawl For PC (Windows & MAC)
See More At TechWikies.