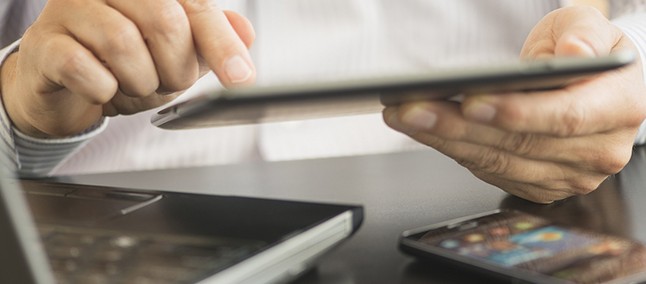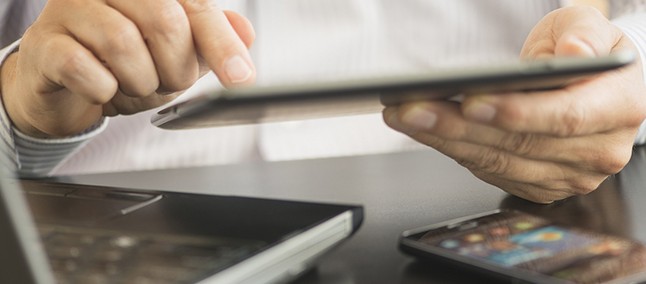 The Cambridge Analytica episode did not change people's behaviour on the Internet much as a Mozilla-sponsored poll revealed. At the time the study revealed that 76% of social network users did not change security settings or reviewed apps that could access their information.
The research did not demonstrate for what reasons the respondents did not take new actions regarding their data, but with security and privacy on the internet still being a matter of extreme importance to be addressed, we separated some tips to show that adding some extra layers of protection can be simple and very effective.
Here are some basic tips to avoid exposing your data to third parties, whether online or in the real world:
Biometrics – with the popularization of devices with digital readers, most developers already have the security solution integrated with their applications. This includes internet banking, which is great because when you need to consult statements or conduct transactions away from home, you do not have to enter passwords that can eventually be snooped on by third parties.
Mark Windows – the feature allows that when passing your mobile to someone, to show a photo, for example, the person is unable to leave that application until you run the unlock command. Thus, sensitive information is preserved. To understand how it works best click here.
Search My Phone – unfortunately, we take risks day by day. Whether it is loss, theft, or theft, we often lose our smartphones, but the good news is that you can delete all of your files remotely by this feature that stays in your Google account settings, which promotes remote formatting on your device.
Antivirus – here's a basic tip: look for a good antivirus and consider paying a subscription for it, as you most likely already do with services like Netflix and Spotify. Of course, there are great free solutions, but this is a research that needs to be done seriously so that your machine is not exposed to serious security problems.
E-mail attachments – do not know the origin of a message? That alone is already suspect. Downloading a file sent by this sender is even more foolish. Put curiosity aside and avoid downloading attachments from unknown sources.
Public networks and VPN – Do you need to access your mailbox, social network, or internet banking using a public network? Well, this is not recommended, but we can not ignore that these tasks are often a necessity. That is why it is essential to use a VPN, a bridge that encrypts your secured connection that if such data is captured by an attacker on the network, they can not be decrypted. Some recommendations are Hi VPN and TunnelBear.
Password Manager – Change your password entry by security managers such as LastPass. It manages all your credentials, and the best, when creating new logins, it can mount strong passwords that you will not need to decorate. Thus, the use of social networks, email and others become more secure and practical.
Apple – this is not a tip, but rather an information: Macs suffer fewer hacking attacks, which generally target Windows users. So if you are considering acquiring a new computer, it might be worth considering that argument at the time of your decision.
Two-factor authentication – this is a key that Twitter and others hit at all times, but that is still largely ignored by users. For example, only 10% of Gmail users use the extra layer of security. It is important because, even if someone has your password, you would still need your smartphone to use the access code that would actually materialize the login.
Third-party applications – Twitter and Facebook are constant victims of applications that ask for permission to access your data. Whether it is a quiz or even access to news sites, it is common for services to seek to simplify registration by getting their information on those networks. But in the middle of that, there are always profiteers, and that's how the scandal that involved Facebook. Always seek to review which companies and sites are on your data access permission list, and do not hesitate to remove suspicious sounding options.
Confidential mode – Gmail's new feature lets you send emails that cannot be printed or even forwarded, and disappear after a period of time.
Source: idgNow