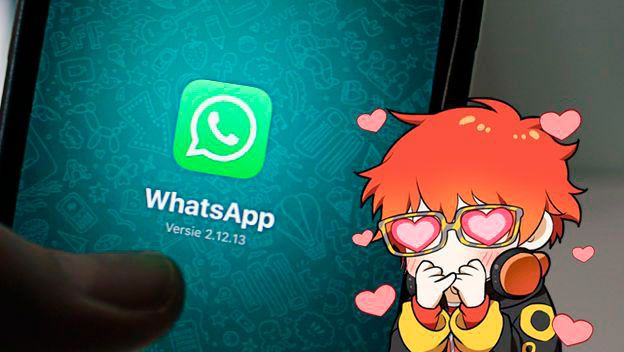 Your avatar is the first thing that everyone sees when they look at your profile on Twitter, Facebook or WhatsApp. That's why it's important to have a good avatar that represents you in the best possible way. We show you how you can create a free and personalized avatar for your social networks.
There are a large number of pages and applications with which to create your own avatar for free. We have chosen Bitmoji one of the funniest and most versatile, which is also available as an app for Android and iOS devices, as well as an extension to install it in Chrome.
One of the best features of Bitmoji is that not only allows you to create funny avatars for your profile picture, you can also create free personalized emojis with which to surprise your friends in WhatsApp chats, in your emails, or any other app Messenger service.
Once you have installed the app on your device, you must create a user account in which the avatars and emojis that you create will be saved. For this, you only need to link your account to your Snapchat profile or register by entering an email address. Tap on the appropriate button on the first screen that appears when you start the app.
2:

 Customize your avatar with Bitmoji
Once the simple registration is complete, the app allows you to start creating your own personalized avatar for free.
First, choose if you want the character you are going to create to be a man or a woman. To do this you just have to touch on one of the portraits that represent the genres.
Next, the app will ask you to take a selfie to serve as a reference to create an avatar with your same facial features. Press Continue and the front camera will activate to make the selfie.
To do the digitization correctly, centre your face inside the indicated circle and look straight at the camera. Once done, it will only be necessary to adjust the details to create your avatar.
Start by choosing the appropriate skin colour and click on the rest of the features that appear in the form of icons at the bottom of the app or by touching the arrows in the upper corners of the box.
When you finish customizing your avatar, either to look like you or to create a funny avatar that looks like you, you will see the final result on the last screen of the creation assistant. If everything is to your liking, click on the Save avatar button.
3:

 Use the emojis with your avatar from the keyboard
Once you have created your avatar, your image is inserted in a series of fun emojis that will serve you for any situation and conversation in which you find yourself, being able to send them directly from the keyboard, as you usually do with your Telegram stickers, Facebook or WhatsApp.
To use them you only have to activate the option that allows you to use them directly from the native keyboard of your device. You will find instructions on how to do it in the app that guides you by touching the button. Well, let's do it! That appears at the end of the Avatars Editor.
If you have skipped that step do not worry, because you can always go back to it. If you are using an iPhone or iPad, tap on the sprocket that appears in the upper left corner of the screen and touch on the option Instructions for the keyboard.
On the other hand, if you use an Android device, click on the Options icon in the upper right corner and touch the Gboard Configuration option.
These instructions also detail how to use your personalized avatars and emojis on each of the keyboards to make it easier for you to access them and use your own emojis on WhatsApp, Snapchat, Facebook or any text you type from your device.
4:

 How to put a Bitmoji avatar as a profile picture
You can also use your Bitmoji avatars as a profile picture, although in this case, it is not as simple and direct as sending your personalized emojis by WhatsApp or another social network.
For example, to use one of the avatars that you have created with Bitmoji as your profile image on WhatsApp, you just have to send it to someone in a chat.
Then, touch on the emoji image that you just sent and click on the Options icon in the upper right corner. Here the option Set as profile picture will appear.
In each shipment, the emoji is treated as an image, so it is not difficult to download it on your device to use it as a profile picture on any of your social networks. It's that simple to create your own avatars and emojis for WhatsApp, Facebook and other networks!