Going to the Dark Side of the Force is not a good thing, but when it comes to apps, the news is more than welcome. In this case, we are talking again about WhatsApp, which already has a dark mode in the Web version and for the Android system, still in beta. Now the news is that the feature will not take long to reach iOS, at least so says a source.
If you have an iPhone, be it an XS or an earlier version, with LCD or OLED; it is undeniable that dark apps are better to use at night and WhatsApp has become fashionable at least that is shown by users participating in TestFlight, WhatsApp's platform for beta testers of the app. 
The version you are seeing above is 2.20.30 and, unfortunately, the testing platform is closed to new users, that is, you will only receive it with this new look if you already participate in the tests. According to users, the version is already fully stable and functional, but it is still identified as beta, which was confirmed by WABeta Info today:
The dark theme was rolled out for a small part of iOS beta testers on a pre-release build, that will be rolled out for everyone within *10 days*.
Unfortunately some WhatsApp for iOS and Android builds aren't immediately available for everyone, and we need to wait.

— WABetaInfo (@WABetaInfo) February 4, 2020
As you can see, it also informs you that dark mode should arrive in the next 10 days for other users, however, it should take some time to reach everyone publicly, since the fully stable versions for all device models are still are not ready.
Dark mode coming! WhatsApp works on final adjustments to release feature on iPhones
Those who wish to chat with their "lights out" will have good news soon. After releasing, in beta, the dark mode for Android users, and also in the web version, WhatsApp is in the final stage of adjustments for iOS.
Last week we reported that the dark mode would not take long to reach iPhones, especially after the subject reached the trending topics of Twitter. The tendency, then, was that the news would reach iPhones and iPads soon.
According to WABetaInfo, which specializes in news about the messenger, the company fixed some problems in the iOS version of the application and should release the feature soon for the Apple operating system.
Colors have been corrected, and the application will still make some modifications before the official release. On iOS devices, the dark mode still faces problems, as the theme does not appear in conversation groups, so WhatsApp works on adjustments before releasing it to users.
The changes were reported by WABetaInfo on Twitter (in English):
NEWS: Those colors are finally fixed in the latest WhatsApp beta for iOS 2.20.20 updates!

BUT.. Switching the theme (light <-> dark) for chat bubbles and empty contact/group icon is still not supported: changing the theme won't switch their style.

WhatsApp is working on it 👍🏻 https://t.co/OO8Y7hd82Z

— WABetaInfo (@WABetaInfo) January 26, 2020
Source: olhardigital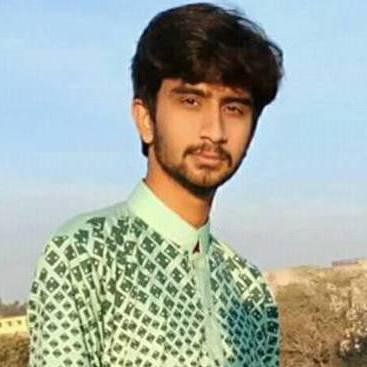 Kamran Haider is a new star at Techwikies, You will be reading his work a lot in our News Section. He is one of those people you can call Jack of all Trades. You can find Him on social media by using the links given below.