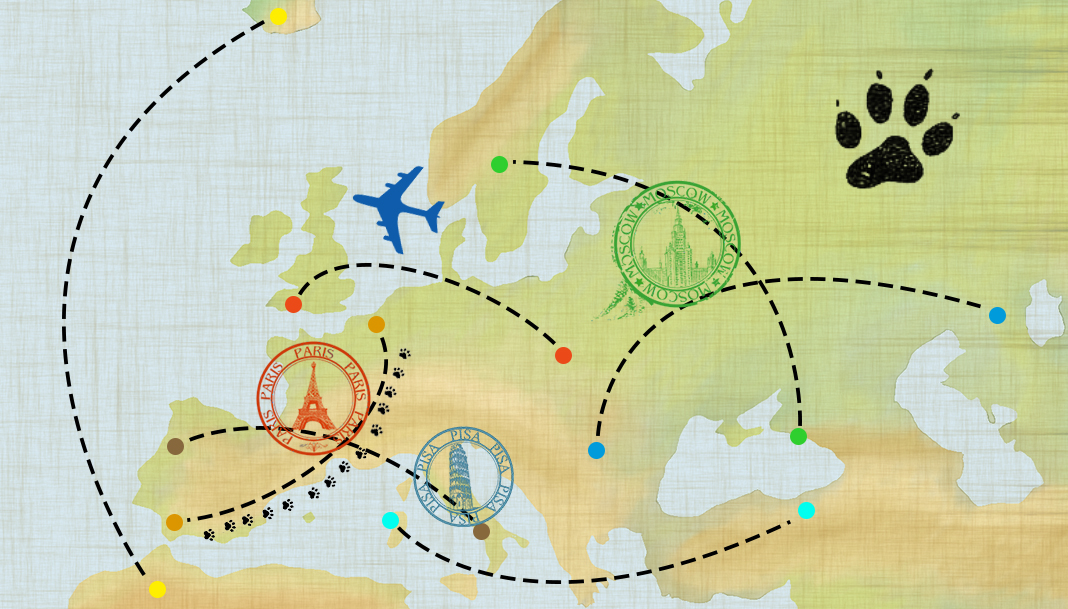 Many people who have dogs can suffer big headaches when the holiday period comes. According to a report by  Fundación Affinity, canine abandonment continues to increase in Spain and in 2017 more than 100,000 animals were collected by the protection groups. Leaving a pet should never be an option and every time there are more tools that help us to enjoy our animal in the escapes that we make without it being a negative condition. Within the catalogue of Android applications, we can find some utilities that will allow us to reduce the drama of deciding what to do with our faithful companion when we travel.
Find hotels that accept dogs
Your holidays are around the corner but you do not know if you can stay in a certain city because your pet travels with you. If you are planning a getaway and want to enjoy the trip with your pet, there are applications such as pet-friendly that will allow you to find hotels that accept the presence of your faithful dog without problems.
Thanks to this app, we can perform a search by segmenting the hotels that accept the accommodation of dogs ordered by price, city and valuation with the guarantee offered by the Booking hotel search engine. On the other hand, PetFriendly offers us a large amount of information about the equipment that each hotel has for both us and our pet.
Walk the places of each city with your faithful companion
If you travel to a specific city for the first time and plan to eat out or go shopping, you can get into a situation of confusion when you do not know which shops and bars will accept your pet's entrance.
However there are applications such as Pets Welcome that will help you to know, in a few seconds, the 'Pet-Friendly' sites that will look kindly on the visit of the animals that accompany their owners.
What if I want to go to the beach with my pet?
If the holiday destination you have chosen has beaches to cool off in and safeguard against the intense heat, you will be forced to investigate if you can access them with your dog. The Spanish Coastal Law included, after its modification a few years ago, the prohibition of canine animals in high season. Therefore, if you want to get rid of a fine, you must be informed of the areas that authorize bathing with pets.
Can Playas para perros is an application that will let you know which beaches in Spain accept dogs in the bathing area. Thus, before planning your trip you can check if the destination you have in mind has some coast enabled to be visited with dogs.
Utilities to enjoy together every day
Taking advantage of the fact that during the summer holidays you can spend more time with your pet, it is time to discover some applications with which to live more intensely day to day with your pet.
There are utilities such as Dog Walk that track all the trips you take with your pet. In this way, you can archive all the corners that you have kicked from your holiday destination accompanied by your dog.
You can also create an agenda to keep track of the care your faithful companion needs. With Pet's Diary, you have the possibility to manage on your mobile a system of alerts to not overlook any attention that your dog needs during the holidays.