Some of us are power users of Chrome and we can have so many tabs open at the same time that they are lost among them. Luckily there is Saka, an extension that will make it easier to handle that headache.
If you've been looking through tabs because you have so many that you can not see beyond the icon, the Saka extension will get you out of that problem. The objective of this is that with a simple combination of keys you can bring to the screen a kind of search engine, where you write some text that is in the tab you are looking for and it brings you the results. From there you can go directly to that tab, without having to go one by one.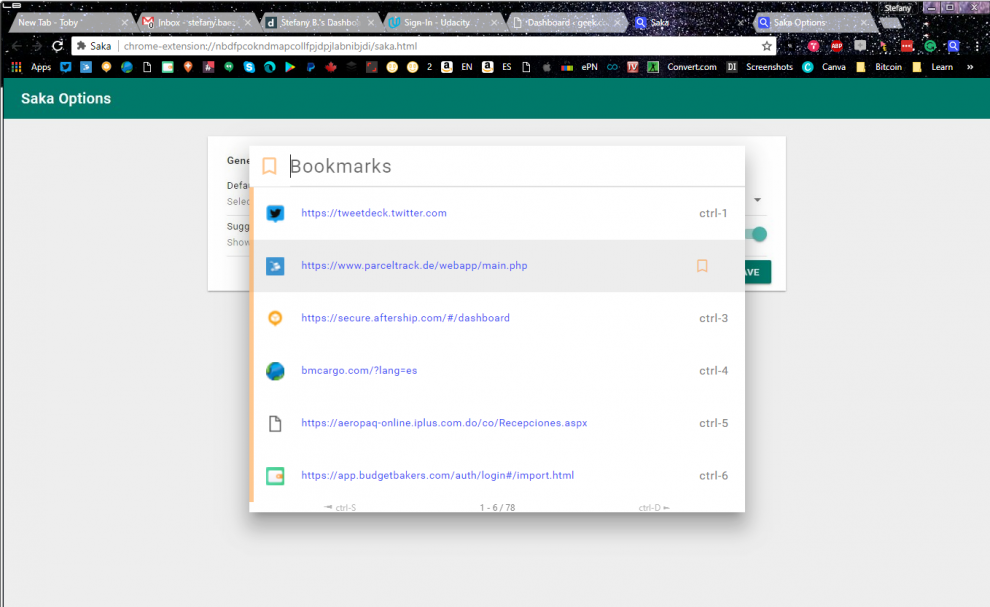 But if perhaps for you this is not useful because maybe you do not usually have so many pages open at the same time, maybe you can give it another use. Among the options, you have the possibility to configure that the search is between tab, your favourites or the tabs you have closed.
By pressing CTRL + space, you will see a smaller box appear where you can type the search you want to do and then choose the link you want to open.
Saka can be useful for any type of user in Chrome, and given that you have different options to configure the search, I think it's worth trying. Maybe it's one of those things that you did not know you needed.