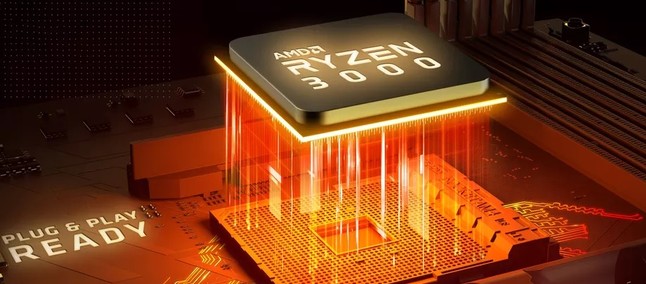 Videocardz.com, which unveiled what appears to be an AMD internal slide show, suggests that Ryzen 9 3950X may be the first 16-core processor for the desktop segment.
These rumors confirm the late-May information that the third-generation processors of the brand would be a variant of 9 to 16 cores and suggest they will make their debut at E3 2019 in Los Angeles from 11-13. June.
Depending on AMD's confirmation, it is possible to assume that the Ryzen 9 3950X is, therefore, the new high-end of AMD Ryzen 3rd generation processors, presented at Computex 2019 and built with a production of 7 nanometers and represented by Ryzen 9 3900X in 12 nuclei.
As for specifications, they call attention to performance: 16 cores with SMT support (32 logical threads), Boost frequency up to 4.7 GHz and a TDP of 105 watts, like Brother Ryzen 9 3900X.
It is worth mentioning that, at the moment, they are only rumors, which can be confirmed during the event. So it's worth waiting for the start of E3 2019 when AMD will provide more details on recent Radeon RX 5700 graphics cards.
Recommended: Xiaomi releases Android Pie for Redmi S2 with upgraded kernel in China
In the table below you can see some of the possible specifications of the AMD Ryzen 9 3950X next to the AMD Ryzen 9 3900X:
| | | |
| --- | --- | --- |
| | AMD Ryzen 9 3950X | AMD Ryzen 9 3900X |
| Core / threads number | 16/32 | 12/24 |
| Base Frequency | 3.5 GHz | 3.8 GHz |
| Boost frequency | 4.7 GHz | 4.6 GHz |
| Cache | 72MB | 70MB |
| Socket | AM4 | AM4 |
| memoirs | DDR4 | DDR4 |
| TDP | 105 W | 105 W |
| price | ? (599?) | $ 499 |
Source: hardware.hdblog.it