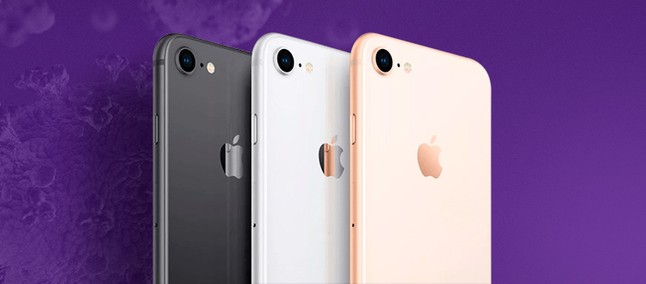 It is common for online shopping to surprise us, sometimes in a negative way. It hasn't been long since a woman received a box of apple yogurt instead of her long-awaited iPhone 12 Pro Max. However, sometimes, you can be positively surprised by unexpected gifts.
Imagine placing a daily order on your cell phone and, when you receive your purchases, see a brand new iPhone SE in the middle of your apples. Does it seem surreal? Believe me, this story happened in England a week ago with Nick James, who released the story on his Twitter.
A big thanks this week to @Tesco & @tescomobile. On Wednesday evening we went to pick up our click and collect order and had a little surprise in there – an Apple iPhone SE. Apparently we ordered apples and randomly got an apple iphone! Made my sons week! 😁 #tesco #substitute pic.twitter.com/Mo8rZoAUwD

— Nick James (@TreedomTW1) April 10, 2021
As described, Nick used a popular supermarket app to make a purchase, and was told he would receive a "surprise" on delivery – but he did not expect that, along with his purchases, he would receive an iPhone SE as a gift.
The surprise is part of the "Super Substitutes" promotion, promoted by Tesco, the largest supermarket chain in the United Kingdom. According to the company, another eighty awards are yet to be distributed – in addition to iPhones, AirPods and Samsung Galaxy Tab A7 units can also arrive free of charge to random customers.
Did you order some apples? You should find an Apple iPhone SE in your shopping! Did you buy soap in washing tablets? You must have a Samsung Galaxy Tab A7 in the middle of your stuff.
Recommended: Instagram and Facebook will test new enabling and withdrawal of the likes counter
According to the ticket sent with the iPhone (and purchases, of course), the promotion will be valid until next Sunday (18) and is limited to only a few physical stores. Apparently, the promotion serves as a way of publicizing the company's smartphone and other electronics division, which has already manufactured its own devices, but without much propagation.