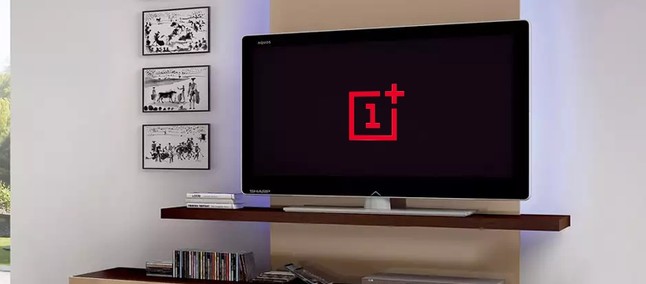 OnePlus has decided to give more details about the new model of TV to be released soon, piquing the curiosity of fans of the brand, especially in India, where the TV will be launched.
The interesting revelation was released by the company's Indian Twitter account. In the text, the company warns that your TV will have a QLED panel – you can check out our Guide to the top QLED TVs available for purchase here – in the 55-inch version. The tweet makes it unclear if this is the only size available.
Upgrade to an unparalleled viewing experience with a 55" QLED display on the OnePlus TV 📺

Get notified – https://t.co/LTDvaPHwH0 pic.twitter.com/Wyg4aONW9W

— OnePlus India (@OnePlus_IN) August 22, 2019
QLED, LED quantum dot technology, was developed by Samsung, which dominates the market. The displays are similar to LCD monitors because they use a backlight, but have the difference that quantum dots significantly improve the brightness and color levels of these TVs.
Even though it is proprietary, Samsung is handing over the technology to other companies, and OnePlus is one of the beneficiaries. The Chinese company already uses Samsung's curved AMOLED displays on its smartphones, and the partnership has extended to the TV division.
Just releasing the 55-inch version doesn't mean it's the only variant of OnePlus TV. 43, 55, 65 and 75-inch variants have previously been Bluetooth SIG certified.
Recommended: YouTube will discontinue feature that allowed direct messaging
OnePlus TV will be exclusively sold by Amazon.in, which has already created a landing page for customers. No precise information on the release date yet, although rumors point to September.
Source: gizchina