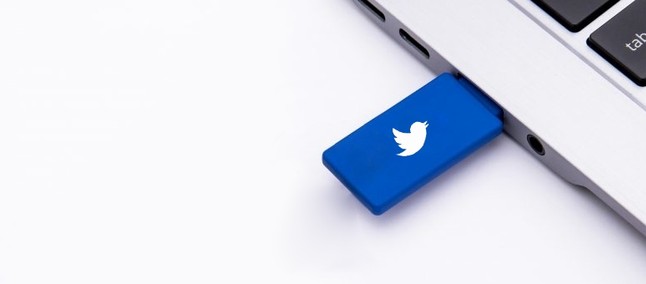 The security of accounts on social networks is something that worries many users, but those who use Twitter (which has recently stopped working on several Windows Phones ), have just won another reason to rest easy.
The bluebird social network has just implemented an extra security feature, making it even harder for hackers to live.
In addition to the already known two-step verification, now it is also possible to use a USB security key as part of the process. The interesting news was recently revealed by the Twitter Safety profile on the platform:
Starting today, you can use a security key for login verification when you sign in to https://t.co/I6k1ntZlAv.https://t.co/Cu3PUyBsxz

— Twitter Safety (@TwitterSafety) June 26, 2018
The extra login option can be activated through the check methods menu, located in the Twitter settings. Once activated, a window will appear prompting the user to register their USB key by inserting it into the computer.
With the configuration made, just take the USB with you and enjoy the extra layer of security. The feature may come in handy, for example, if your smartphone is not nearby, has no charge available, or even in cases where there is no cellular network signal to receive the SMS with the verification code.
In addition to Twitter, Facebook and Google also already offer two-step authentication using USB keys as part of the process – so, in fact, the bird network did not "innovate", but rather followed something that their competitors offered as part of the experience.