you're probably familiar with, or at least know about, SwiftKey's Android keyboard app. The main bulk of what you should know is that it offers predictions for key-by-key, a swipe input, and a variety of different sized keyboards to fit all needs. However, you can't freely resize it, as you can with some other keyboard apps.
SwiftKey for Android features a toolbar that allows users to quickly call up stickers and GIFs for a timely and witty visual response. You can even use your own pictures to create custom stickers. To use the toolbar, just tap the "+" on the left of the prediction bar.
There's also a good range of default themes you can apply to the keyboard, and if you want more there's a whole theme store where you can buy them individually or in packs. You can also choose to enable a separate number row across the top of the keyboard or integrate the numbers into the top of letters. SwiftKey is also a good option if you need to install a number of different languages too.
it's an appeal, however, lies in the accuracy of predictions, which will continue to improve as you use it. SwiftKey isn't the most exciting option on this list, but it,s been around a long time now and provides a dependable, customizable option.
Add in stats for most frequently used words (and which categories they come from) you can see how much time you've saved by using SwifKey, so there's enough to warrant checking it out if you haven't recently.
SwiftKey adds keypress sounds
we're still in the throes of the battle for domination of the world of Android keyboards and each new update from one of the aspirants to the throne raises the stake of struggle. This time its SwiftKey. Who's rolled up an update implementing quote an interesting customization element: the sound of keyboard taps.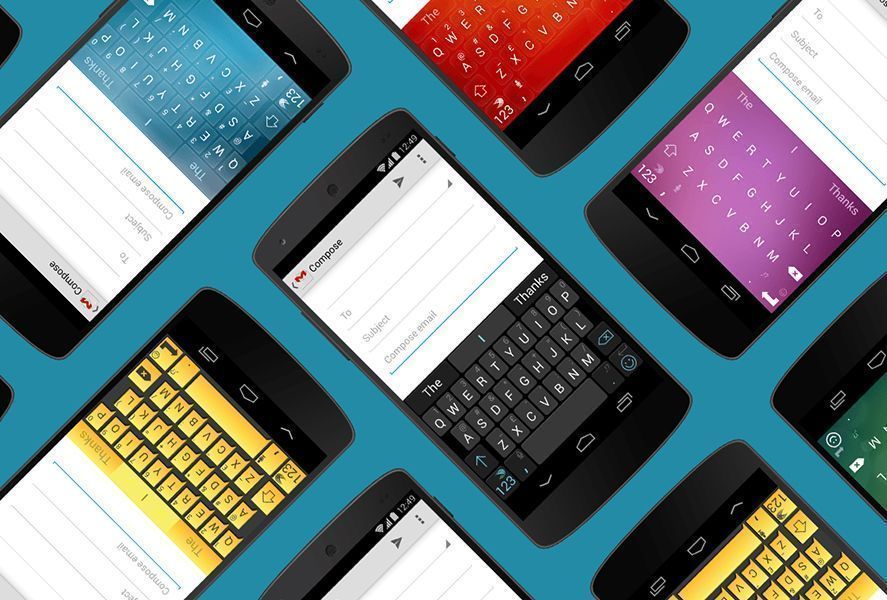 It's hard to innovate in a market as tight as the Android virtual keyboard one. Almost all the contender apps end up having the same features and it's usually the little details, or personal preference in any case, that tip the balance toward one app or another. The popular SwiftKey keyboard has now added sound to taps on keys. Remarkably, these were missing before but thanks to this change you can add another layer of customization.
SwiftKey tends not to go too long without adding novelties and this feature fits that trend. You can pick from a total of four different sounds. Modern, Android, Traditional, and Beep- each with a totally different sound profile. The modern mode, for example, sounds like wood blocks while the traditional is reminiscent of a proper typewriter, Odd as it is option didn't exist before, at least now we have no excuse to not try it.