The 'Black Ops Pass' will give access to three other characters, still to be revealed.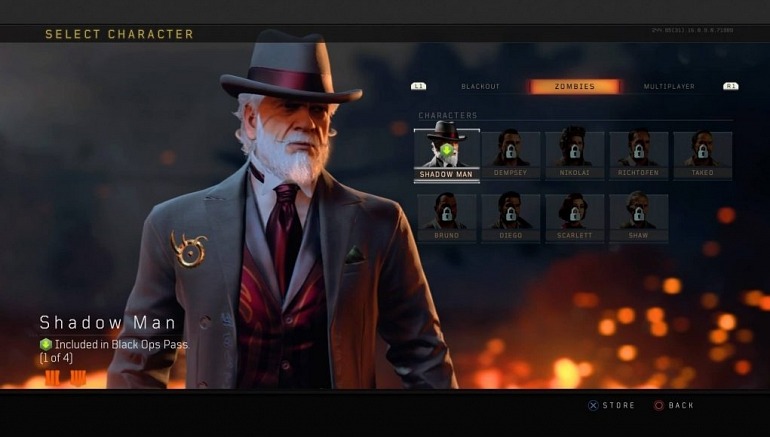 Although the official launch of Call of Duty: Black Ops 4 takes place tomorrow, October 12, some fans have already managed to get an advance copy. Those who also have the purchased Black Ops Pass have revealed in networks the first of the four characters for the battle royale mode that houses the pass: Shadow Man , from the zombies of CoD Black Ops 3 .
According to Charlie Intel , we will not have more news about the other three at a time (unless some type of filtration occurs, of course). In addition to the selectable characters, the Black Ops Pass gives access to the "Classified" zombie map available for launch, as well as 12 multiplayer maps and 4 extra zombie experiences.
If you want a preview of what the newcomer mode of the game offers, take a look at the latest Blackout 4 out of Call of Duty Blackout trailer. It will be available tomorrow on PC, PS4 and Xbox One. We remind you of the schedule and final requirements of BO4.
Also See:Darksiders 3 Specifies the Theme and Contents of its DLC
See More At TechWikies.