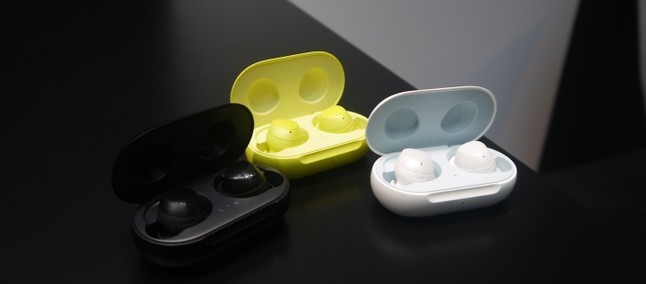 Samsung may be preparing to announce its next generation of wireless headsets. That's because the South Korean giant has registered a patent with the European Union's Intellectual Property Office (EUIPO) where it reveals the brand of the new devices.
As we know, the company currently markets Galaxy Buds Plus. The headphones were announced alongside the Galaxy S20 family and bring a number of improvements. However, the company can now launch new devices that should be called Samsung BudsX.
See below that the Dutch of LetsGoDigital managed to have access to the registration released by EUIPO:
As we are talking about a classification mark 9, it has a very comprehensive description:
Samsung BudsX: Headphones; wearable wireless headsets composed primarily of an MP3 player, which incorporate a sensor to detect whether the headset is on or off and has software to provide fitness guidance. The software can also measure distance, speed, time, changes in heart rate, activity level and calories burned.
The patent makes it very clear that we are talking about headphones aimed at the public that usually practices sports. Thus, everything indicates that the devices must be the successors of the Gear IconX, which even had internal memory so that the user did not need to use the smartphone.
Recommended: WhatsApp says company used its servers in the U.S. to spy on users
For now, Samsung does not comment on the matter. Therefore, everything should still be considered as just another rumor. Anyway, the new Samsung BudsX can be announced in conjunction with the Galaxy Note 20 line .
Source: nl.letsgodigital.org