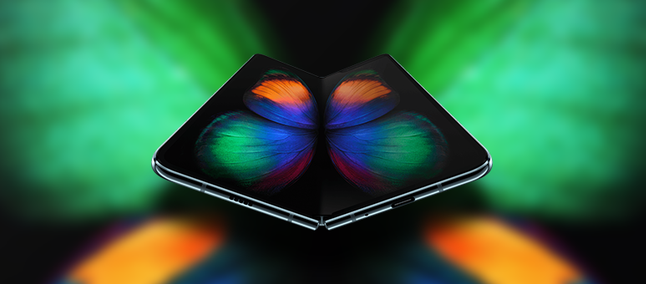 Although there is no set date for beginning sales, several rumors point out that Samsung has finally completed the process of adjusting the troublesome Galaxy Fold. Recently, the CEO of the company, DJ Koh, came to admit that it accelerated too much the launch of the device.
Now an anonymous source has revealed to Bloomberg that Samsung's engineering team has made a "new design" for the Galaxy Fold. As a result, the foldable screen protector film will no longer be exposed to the user. So no one else will confuse the essential part with a film that can be removed.
In addition, the design modification also allowed the hinge to be flush with the screen, something that helps the display to open up in the best possible way. With this, Samsung can close any gap where dust, foreign bodies, and liquids that damage the OLED panel can enter.
With the planned solution and a possible start of production in India, everything indicates that Samsung can reveal the launch date of the Galaxy Fold at any time. However, as a precaution, the company has chosen to remain in complete silence on the matter.
Now, while the foldable smartphone does not reach the hands of users, Samsung's semiconductor division has developed a new neural processing (NPU) engine that can combine low power consumption and a high-speed rate for AI.
According to South Korean, the novelty is up to 8 times faster than the current 32-bit technology used by servers. However, the company does not yet have a forecast of when the new NPU could be released, but already it can be deployed next to a fingerprint reader.
Recommended: Huawei Mate price 20 X 5G in Europe leaks highlighting the competitive value
This should allow calculations to be performed on-site without having to resort to cloud processing. As a highly positive point, the new NPU should increase users' privacy, since all data is processed inside the device.
Source: news.samsung.com