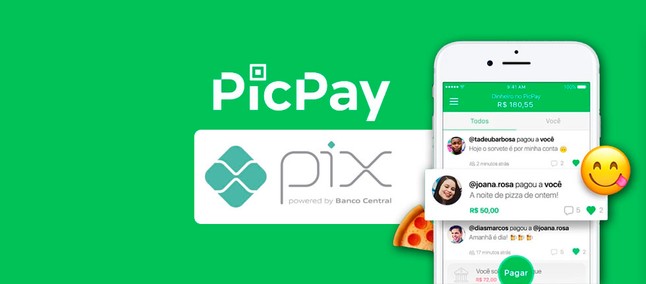 PIX was announced a few weeks ago and is now being adopted by several companies that plan to further integrate their services into the new payment method. This time we are talking about PicPay, which has been gaining more and more customers and now has more than 30 million users and has now opened registration for the service keys for those interested.
According to the announcement made within the application itself, users can register to use the service using their CPF or cell phone number. The registration button is displayed right after opening PicPay on both iOS and Android.
By touching the green button for the service, a page is displayed, where the user can ask questions about how the digital payment method will work. Just select one or both forms of keys for the service and then tap "Make pre-registration" and the operation is confirmed instantly.
The keys created by users by users must be confirmed as of October 5, otherwise, they cannot be used as of the 16th of the same month, when the service will start operating.
If you have a corporate account there is no need to pre-register, just register your key on PicPay using your CNPJ from October 5th.
Among the benefits that PIX will provide to users transfer in real-time even for those who have not registered on PicPay, as long as they are on PIX. In addition, those who register will be able to use the application to pay for any establishment using the BR Code, the QR code of PIX.
Recommended: Zoom provides two-step authentication for all users
Finally, PicPay launched a website with all the information about the service and how this integration will work in the future.